General Internal Medicine at University Physicians-Woodrail offers quality, comprehensive, primary care for adults and children. Our range of care includes preventive medicine for healthy patients, care for patients with chronic illness and diagnostic evaluations for patients with symptoms of unknown cause.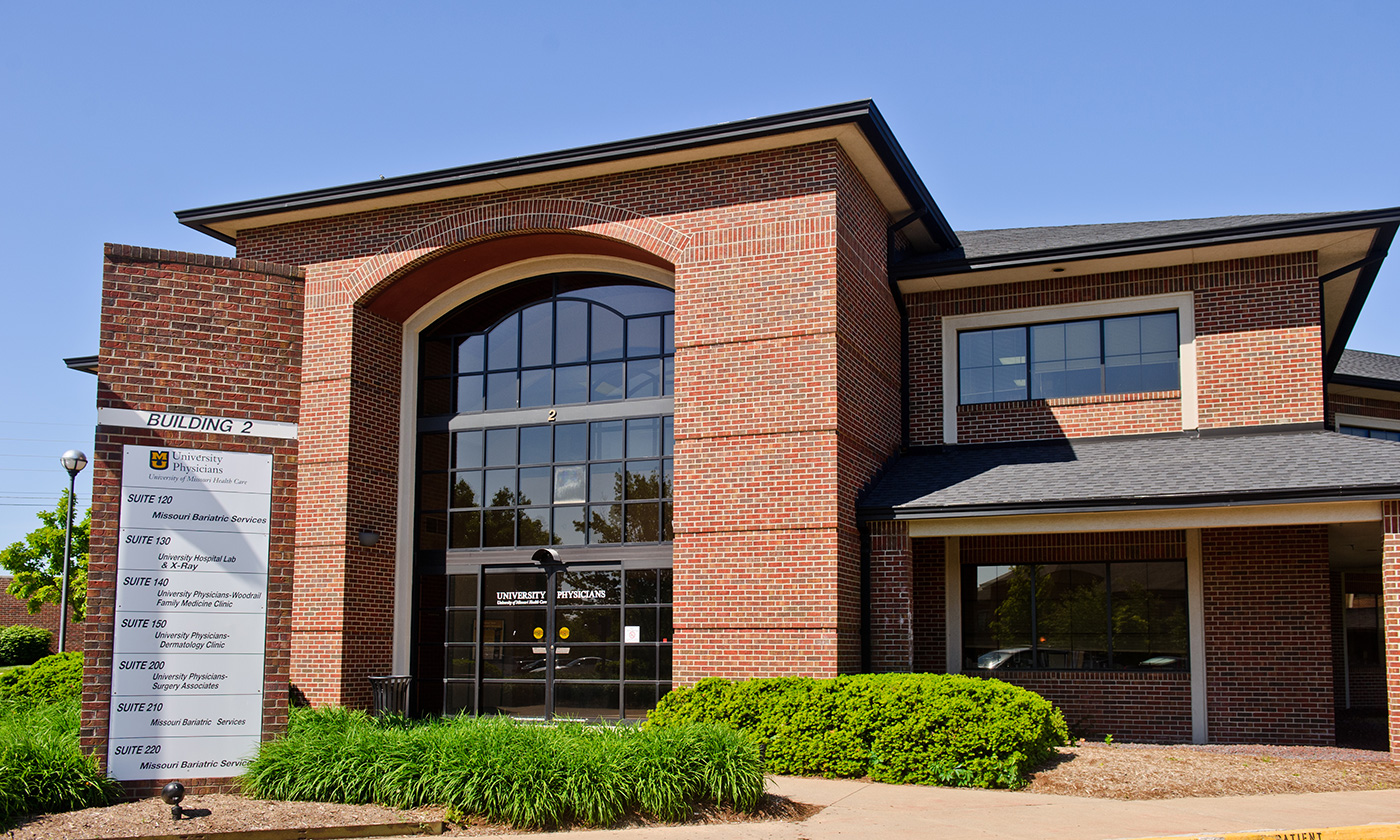 1000 W Nifong Blvd
Columbia, MO 65203
United States
Service lines: Internal Medicine, Pediatrics
Hours: 8 a.m. to 5 p.m. Monday to Friday
Blood Draw Hours: 7:30 a.m. to 5 p.m. Monday to Friday
History Forms
Please bring a completed new patient or returning patient history form to each visit. The information gathered here will assist our faculty and staff in your treatment and easy the process at the clinic. Prior to your appointment, please print and fill out the forms and bring them with you to your appointment.
Prescription Refills
To get your prescriptions refilled, please contact your pharmacy and have them fax refill requests to us at 573-884-0913.
Scheduling an Appointment
Call 573-884-2356 to make an appointment. Sometimes you can't predict when you'll be sick and need to be seen by one of our physicians. We reserve appointments each day for patients who need to be seen immediately.  
Arriving for Scheduled Appointments
We are dedicated to keeping appointments on time as much as possible. Please bring your insurance information with you and plan to arrive 15 minutes before your scheduled appointment time to allow for check-in.
If for any reason you are unable to keep your scheduled appointment time, we ask that you call our office to cancel. This will allow us to provide an appointment to other patients.
After-Hours Care
If you need immediate medical attention after normal business hours, please call Health Connect 24 at 573-884-2401. A nurse will answer your questions and help determine if you need to speak to the physician on call.
Mizzou Urgent Care, University of Missouri Health Care's urgent care service is located at South Providence Medical Park and is available after hours. Hours of operation are Monday to Friday 8 a.m. to 7 p.m. and 8 a.m. to 4 p.m. on Saturday, Sunday and holidays. To contact Urgent Care, please call 573-882-1662.
In case of an emergency, dial 911 or call 573-882-8091 or go directly to the Emergency Department at University Hospital.