Important Parking Information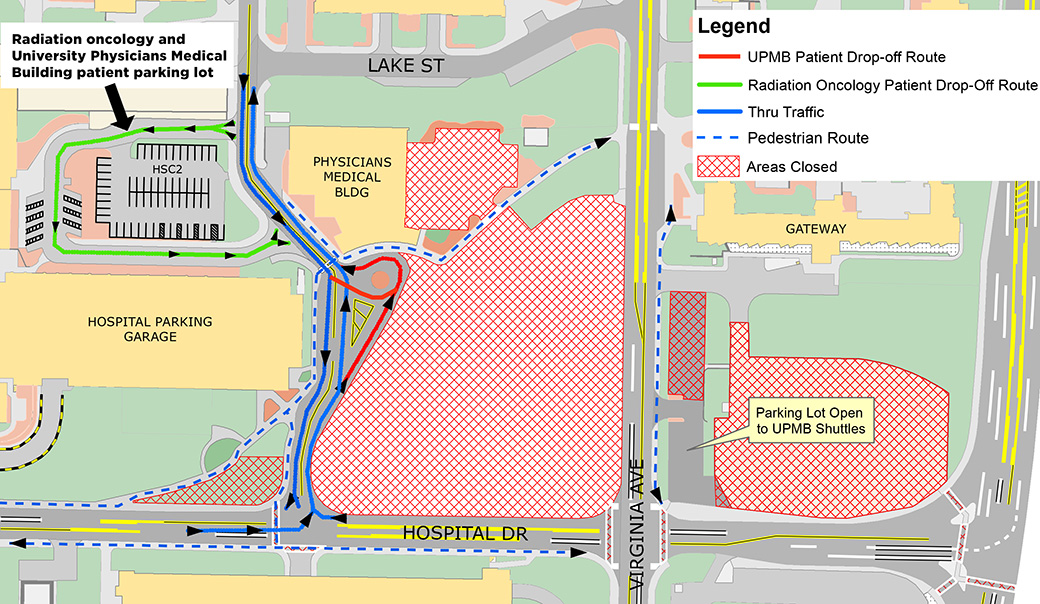 Here's what you need to know:
Hitt Street will reopen for two-way traffic.
The old University Physicians Medical Building (UPMB) patient and small CG1 parking lots are permanently closed.
UPMB and radiation oncology patients will now park in the renovated lot behind Ellis Fischel Cancer Center. If that lot is full, patients may park in the hospital parking garage. This is a permanent change.
There will be an area for patient drop off in front of University Physicians Medical Building. (see red route on map).  
There may be small changes to pedestrian and traffic routes in the future, but this map reflects the state of construction zones for the next few years.