Contestants are invited to submit and donate an original work of bra art to Ellis Fischel Cancer Center for judging and a silent auction. All proceeds will benefit breast cancer patient care programs and services at Ellis Fischel Cancer Center.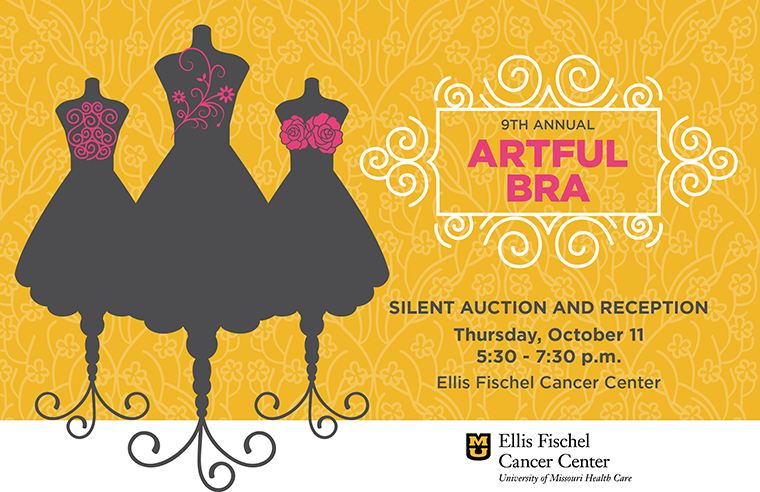 This year's artful bra categories include:
Holidays
Humor
Inspirational/Motivational/Hope
Nature
Recycled/Repurposed
Travel/Adventure
The deadline for submitting your design and $20 entry fee is October 5, 2018. Submitted entries may be of any size bra.
Prizes, including a "People's Choice" award, will be given to winning bra entries. All winning entries will be announced and awarded at the silent auction and hors d'oeuvres reception.
Each contest entry will receive complimentary admission for one person to the silent auction and reception at Ellis Fischel Cancer Center. Additional admission may be purchased in advance, or at the door, for $10 per person.
For more information regarding sponsorship, contact Christy Bauer at 573-882-0488 or bauercj@health.missouri.edu