If you are considering weight loss surgery, you must first determine with a doctor if it is the right choice for your health. At University of Missouri Health Care and Missouri Bariatric Services, your safety and success are our top priority. Our experts work closely with you to help decide if you qualify for weight loss surgery.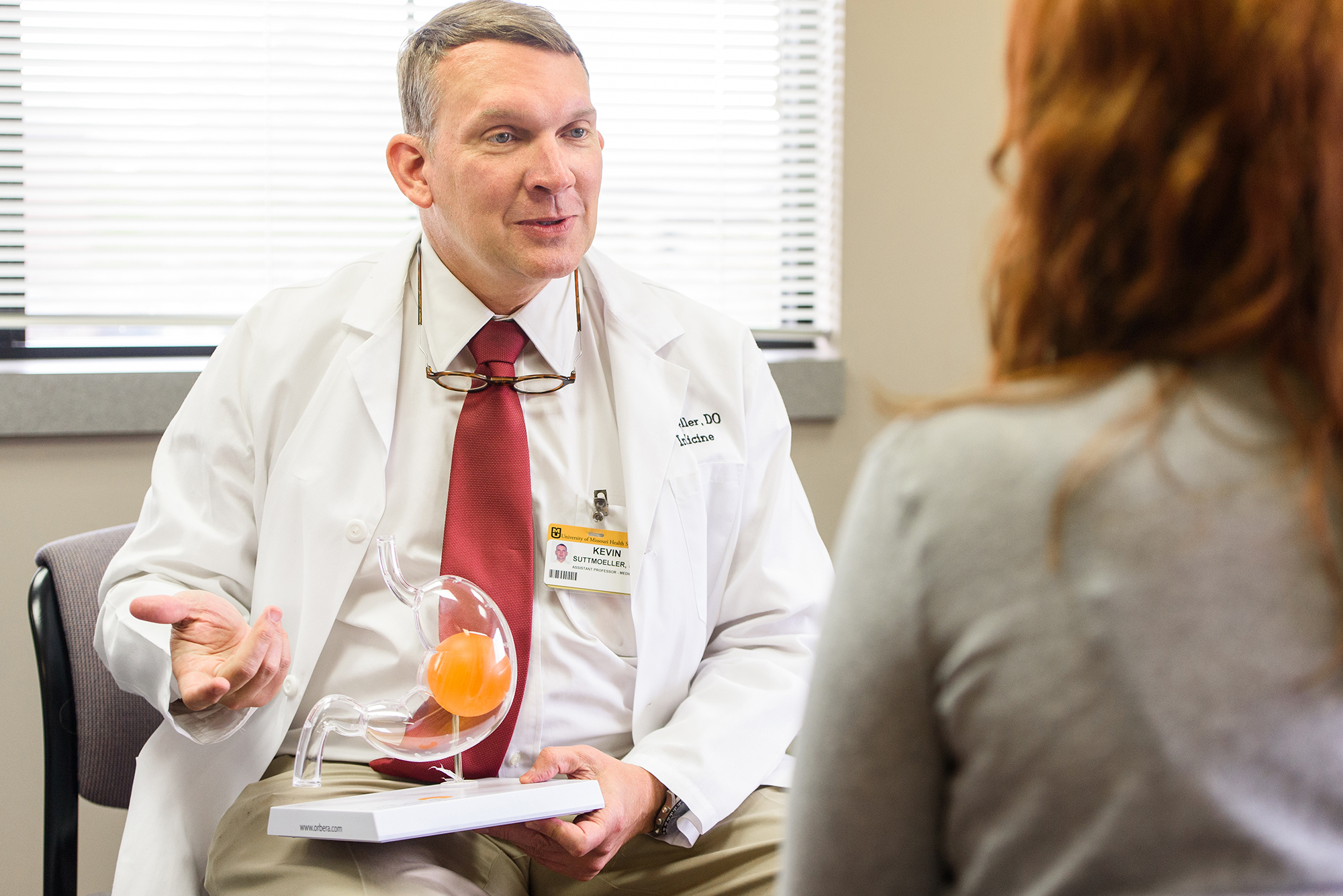 To be a candidate for bariatric surgery, you must meet the following requirements:
Have a body mass index (BMI) between 35 and 60
Be willing to make a commitment to a new, healthy lifestyle 
Attend an educational weight loss seminar
Be at a certain level of physical ability and emotional maturity
Meet specific insurance requirements 
Body Mass Index (BMI)
To qualify for weight loss surgery, you must have a body mass index (BMI) of 40 or greater or over 35 with a high-risk for health conditions like diabetes or high blood pressure. Your BMI is a ratio between your height and weight that can help your doctor evaluate your risk for health problems.
If you have a BMI greater than 60, surgery may not be safe for you. At your first patient appointment, we'll talk about how to decrease your BMI so you can safely undergo surgery. 
Make a commitment to weight loss
Weight loss surgery does not make weight loss easy for the rest of your life. Weight loss surgery is simply a tool that, along with lifelong changes to lifestyle, dietary habits and exercise, can help you maintain a healthy weight. 
To undergo weight loss surgery, you must be committed to the lifestyle changes that surgery requires. The experts at Missouri Bariatric Services will work with you throughout your journey to help support these changes.
Educational weight loss seminars
To achieve the best weight loss results, you'll need to attend one of our comprehensive weight loss seminars. In addition to topics like diet and exercise, you'll learn about:
Weight loss surgery options
What to expect during surgery
What to expect after surgery
We provide education during shared classes, which take place before surgery and at recommended times after surgery. During these visits, you and others on a weight loss journey can share your story and gain support. The classes also provide complete education for your surgery and new lifestyle.
Safety guidelines
Before we perform any surgery, we want to be sure that the procedure will be safe for you and your body. Our staff will guide you through any testing you need to ensure you are physically and emotionally ready for weight loss surgery. We are committed to providing safe and effective weight loss solutions.
Insurance requirements
Your insurance company may have weight loss surgery insurance requirements, such as losing a certain amount of weight before surgery. Please call the number on the back of your insurance card to find out what specific requirements you need to meet. The MU Health Care weight loss team will be glad to help you meet these requirements.