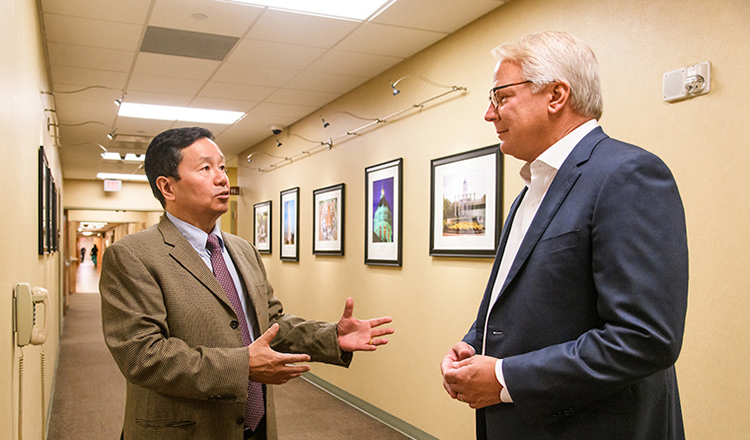 The Tiger Institute for Health Innovation, a unique private-public partnership formed in 2009, celebrates a major milestone with its 10-year anniversary this month. University of Missouri Health Care and Cerner Corporation (NASDAQ: CERN), a global health platform and innovation company, formed the Tiger Institute a decade ago as a model for leveraging industry collaboration and better health care. Their work to date has improved the health and safety of patients, reduced costs and shaped the future of care for Missouri and beyond.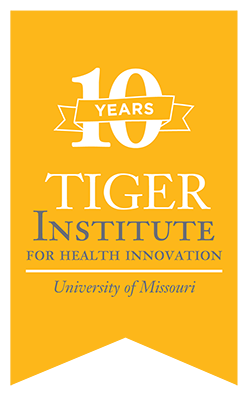 "Over the last 10 years, our partnership with Cerner has made the Tiger Institute for Health Innovation a national model for coupling the strengths of an academic health system with the capabilities of industry partners in order to benefit society," said Alexander N. Cartwright, chancellor of the University of Missouri. "Successful partnerships like the Tiger Institute uniquely position us to continue to be a transformational leader in improving health."
The Tiger Institute was formed a decade ago when MU Health Care established a long-term relationship with Cerner ITWorksSM, a strategic health IT management services model. The unique partnership was designed to bring digital technologies across MU Health Care locations that support quality care, enhance patient safety and improve health. It has made it easier for patients and providers to actively manage health conditions and concerns through the HEALTHConnect app, where more than 120,000 patients have enrolled to schedule appointments, communicate directly with health providers and view lab results. The Tiger Institute also created the MoodTrek app, which helps patients actively monitor and manage their behavioral health by entering data that providers can analyze to determine appropriate treatment. Together, MU Health Care and Cerner developed technology to help providers avoid and mitigate potential health concerns, such as monitors and alerts to identify sepsis and reduce unnecessary blood transfusions.
"I've watched the mission of the Tiger Institute come alive over the past decade, connecting providers, engaging patients and receiving nationwide recognition as a model partnership for innovation in health care," said Joanne Burns, senior vice president & chief strategy officer with Cerner. "We look forward to many more years of shaping the future of health care through intelligently applied data and technological advancements that improve patient care and reduce costs."
Through Cerner's electronic health record (EHR), MU Health Care has connected patient data from multiple hospital and clinic locations to better inform and guide care decisions based on a more complete picture of a person's health. Over the last few years, the Tiger Institute began sharing its EHR and patient portal functionalities with Lake Regional Health System in Osage Beach and Capital Region Medical Center in Jefferson City, connecting patient information across the state. This work is also supported by connections with clinically integrated health networks MPact Health and the Health Network of Missouri.
The Tiger Institute Health Alliance Health Information Exchange has connected care across Missouri, the region and nationwide exchanges. These exchanges support physicians at different organizations to electronically share and use up-to-date patient health records to inform care. This creates efficiencies and cost savings through improved coordination and quality of care and a reduction of duplicate services.
"As the state's land-grant university, we are a resource for the entire state of Missouri," said Mun Choi, president of the University of Missouri System. "It is critical that we identify opportunities to partner with leading health care organizations to bring precision health innovations and streamlined care to Missourians in our cities and rural areas. The Tiger Institute gives us the capability to bring our integrated system of care to the citizens of our state in meaningful and innovative ways."
Through its work with the Tiger Institute, MU Health Care has been recognized nationally for enhancing patient care through information technology. MU Health Care has been designated a "Most Wired" health system by the College of Healthcare Information Management Executives for the past nine years. Among many honors, in 2014, MU Health Care was named the first academic health system and the ninth health system in the country to meet federal Stage 2 meaningful use standards for the adoption of medical information technology.