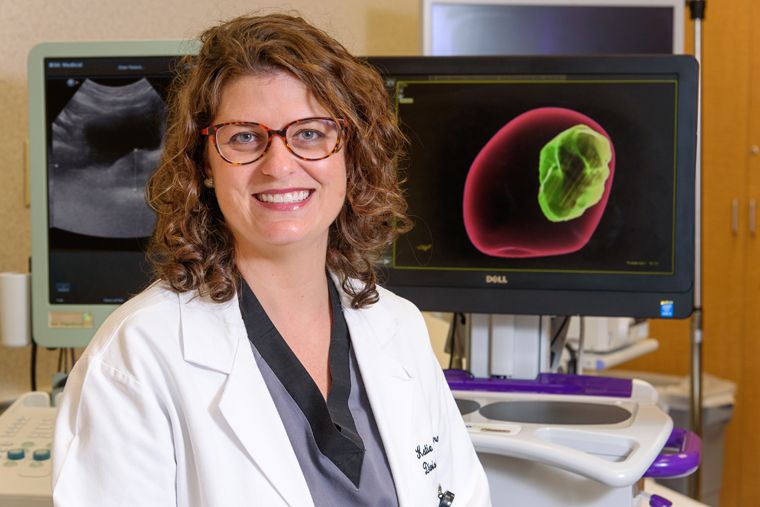 For 61-year-old marketing director Gene Frazier, ignorance is anything but bliss. Frazier's father died of complications from prostate cancer at 71, putting his son at an increased risk of developing the disease. Thanks to a new technology used by urologists at University of Missouri Health Care, he knows he's not leaving his prostate health to chance. MRI-fusion prostate biopsy allows physicians to visualize and evaluate suspicious lesions in real time.
Prostate cancer is the most common cancer among men, aside from skin cancer. According to the American Cancer Society, more than 161,000 new cases are expected to be diagnosed in 2017. Approximately one in seven men will be diagnosed with the cancer during his lifetime, and for individuals such as Frazier with a family history, those odds can be even greater. September is National Prostate Cancer Awareness Month, and MU Health Care urologists are raising awareness of the disease.
In traditional prostate biopsy, samples are randomly taken from the prostate. Katie Murray, DO, urologic surgeon at MU Health Care, likens the approach to picking an ear of corn.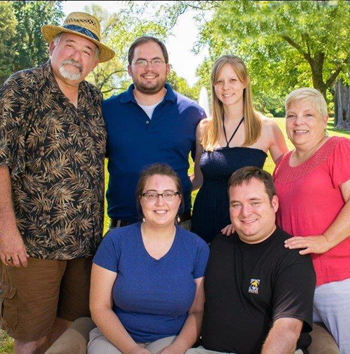 "Imagine a cornfield divided into 12 regions," Murray said. "You pick an ear of corn from each region and look at it. Each ear may look healthy, but that doesn't necessarily mean there isn't diseased corn elsewhere in that region. You could have picked a healthy ear of corn but just missed the nearby unhealthy ear. With MRI-fusion prostate biopsy, we can pinpoint specific questionable regions of the prostate instead of taking a random approach."
In MRI-fusion prostate biopsy, physicians perform both an MRI and ultrasound of the prostate. The two images are then fused together, allowing the urologist to identify and target concerning lesions.
Frazier had a traditional biopsy done, though the results came back inconclusive for cancer. However, his prostate-specific antigen (PSA) levels continued to rise. That's when his physician in Jefferson City recommended an MRI-fusion biopsy with Murray.
"With this technology, they're not just taking a shot in the dark," Frazier said. "They're doing the best test to get you the answers you need to make a decision. Throughout this, the worst part has been not knowing. Now, we have the answers needed to plan for my future."
Frazier's MRI-fusion biopsy found a small area of low-grade prostate cancer. Murray has put him on an active surveillance protocol to keep a close eye on his cancer through regular PSA tests with repeat MRIs and biopsy.  His cancer currently does not require active treatment. 
"I've got an amazing wife, two sons and daughters-in-law with a granddaughter on the way," Frazier said. "I love my family and I've got a great career that I enjoy. I've got a lot to live for, and I want to be around for as long as possible."
MRI-fusion biopsy may be an option for men with elevated PSA levels who have had  previously negative traditional prostate biopsies.
Early prostate cancer usually does not cause symptoms, though advanced prostate cancer can cause:
Problems urinating or the need to urinate more often
Blood in the urine or semen
Erectile dysfunction
Pain in the hips, back, chest or other areas from cancer that has spread to bones
Weakness or numbness in the legs or loss of bladder or bowel control
For more information about MRI-fusion prostate biopsy or prostate cancer, call (888) 884-6836 or visit www.MUHealth.org. 
Download high-resolution photos related to this release. Password is muhealth.