All video content available for media use.
To download broadcast-quality video and photos, click on the links above. Once an asset is chosen, the download arrow is in the bottom right-hand corner.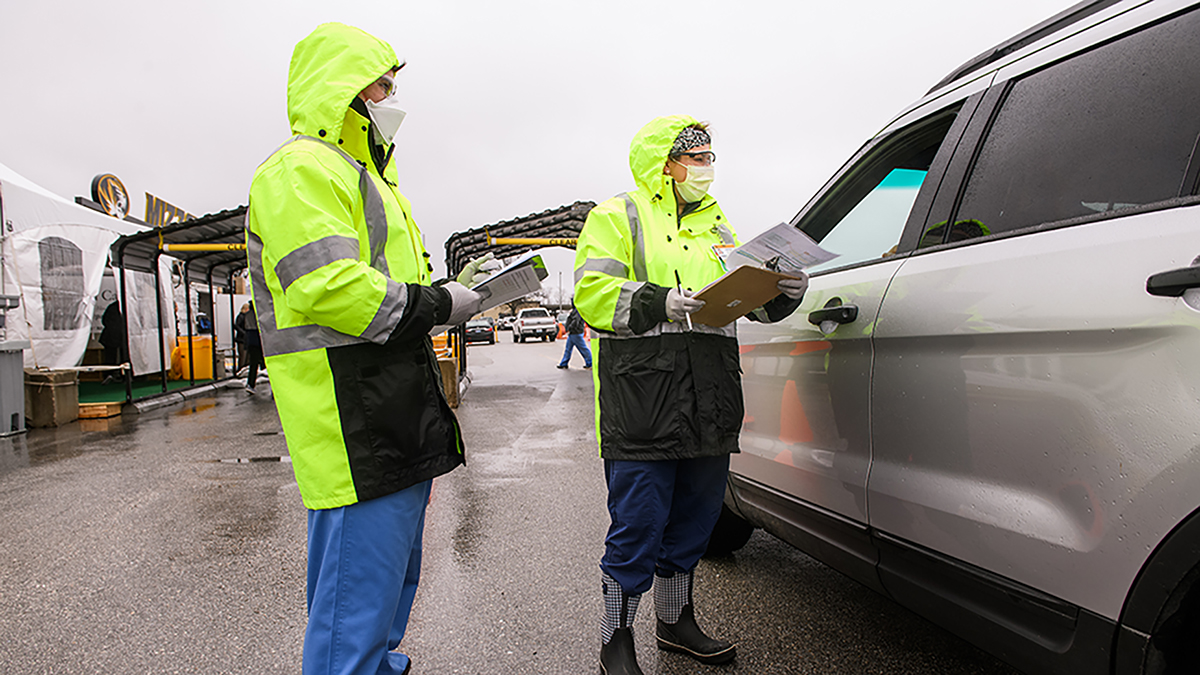 Story Summary
MU Health Care is now offering drive-thru novel coronavirus (COVID-19) testing for patients who have been assessed by a provider either through a clinic or video visit and have a doctor's order to be screened.
The testing site became operational early Wednesday afternoon and will be open from 7 a.m. to 7 p.m. daily in the MU softball stadium parking lot.
People who wish to be tested for COVID-19 should first contact their primary care physician or complete a free video visit using MU Health Care's virtual urgent care platform. Patients should visit MUHealthVideoVisits.org and select the "COVID-19" video visit option.
"We are opening this as a fast, safe and convenient way to screen people with mild symptoms who do not need to go to the Emergency Department but meet guidelines for testing," said Jonathan Heidt, MD, MU Health Care emergency physician. "This increases our capacity to care for those with more severe symptoms, such as difficulty breathing, in our Emergency Department.
"If people are severely ill and are having difficulty breathing, they should go to the emergency room and should call ahead before arriving. This will ensure health care staff are prepared for the individual's arrival and can minimize their contact with others."
Please contact us with any questions or issues.
Kent Faddis
Video Content Manager
MU Health Care
Office: 573-884-0532
Cell: 573-823-9499 
faddisk@health.missouri.edu
Eric Maze
Communications Specialist
MU Health Care
Office: 573-882-3656
Cell: 573-876-0708
mazee@health.missouri.edu