Women's and Children's Hospital is committed to strengthening the partnership between care providers, patients, their families and anyone else interested in improving care at the hospital.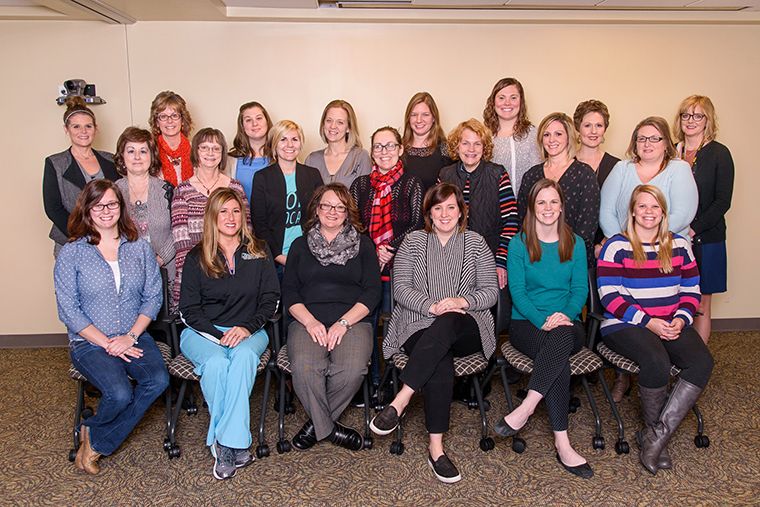 That's why the hospital has created the Patient and Family Advisory Council. This group, made up of hospital staff members and patients, family members and others, is vital to creating a strong partnership that will improve health care experiences for everyone.
What does the council do?
Patient and family advisors work with staff, nurses and doctors to address issues in specific care areas. Members' care experiences will help inform the council about ways the hospital can improve the health care experience.
The goal is to consider, design, implement and evaluate health care programs and policies that help assure the best possible care for patients and their families.
Some of our accomplishments include:
Patient Map
Patient Satisfaction Process
Bedside Report Process
NICU Research Project
CLABSI Working Group - Keycard Project
SPS Performance Improvement Team
SWAT – Skin, Wound, Assessment Team
WCH Festival of Trees Sponsor
External Speaking Engagements
Amish Community Payback Project
Council BOX Account Created for Member Communication
Statewide PFAC Participation
PFAC Book
PFAC Website
What are the qualities of a council member?
The Women's and Children's Hospital Patient and Family Advisory Council is always looking for people interested in volunteering their time to serve on the council.
A member:
Collaborates on solutions
Has passion for enhancing the health care experience
Listens well
Respects diversity and differing opinions
Sees beyond his or her own personal experience
Shares insights and experience in productive ways
Want to join?
To learn more about becoming a member, please call 573-771-7274 or email us. Please provide your name, your interest in being on the council and how best (and when) to contact you.