For a week in early September, Purav Patel, MD, and Kim Sperry, RN, were awakened early in their crowded dormitory rooms by roosters and church bells. They worked 10-hour days in a hospital with limited supplies and equipment older than they are. They treated patients who could not pay.
And they would love to do it again.
"It was incredible," Sperry said of the surgical mission trip to Guatemala. "You really can't explain it until you've done it."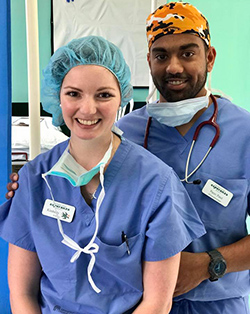 Patel and Sperry were part of a group of 111 volunteers organized by the International Esperanza Project, a Texas-based nonprofit organization devoted to providing medical care to people in developing countries. They set up in the town of Patzún, Guatemala, at Clinica Corpus Christi, a 24-bed hospital.
Patel — an anesthesiologist who works in the operating room at University Hospital, the Missouri Orthopaedic Institute and Women's and Children's Hospital — was part of a team that did general surgeries such as gallbladder removal and hernia repair.
"In Guatemalan culture, when these patients have gallbladder surgery, they would want the gall stones after surgery," Patel said. "They believe that anything that leaves the body should stay with you the rest of your life. Some of these were the biggest gall stones I've seen in my life. … A lot of these people had been waiting for years to get it done."
Sperry — who works in cardiology outreach as the structural heart and valve coordinator at University Hospital — spent much of her time with a team that corrected crossed eyes and removed tumors from behind eyes. One memorable patient was a 9-year-old boy named Mauricio, who hung around for the whole week and charmed the nurses with his positivity and amateur tattooing skills.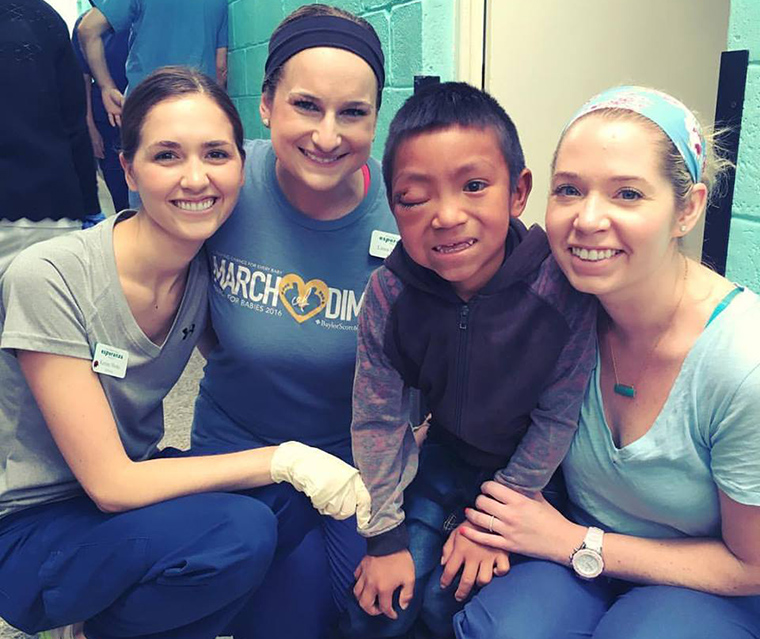 "The first time they saw him, his eye was protruding significantly from his face," Sperry said. "It was becoming more and more painful for him. They saw him a year ago and had plans to work on it, and when they saw him this time, he couldn't even close the eyelid around the eye, because it was protruding so much. There was a tumor behind the eye. They were able to remove that."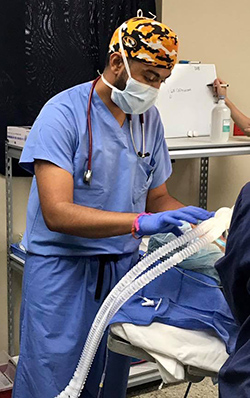 The teams did 144 surgeries with no complications and saw 1,640 patients in clinic. Another group of International Esperanza Project volunteers installed 73 stoves in family homes. Many of the town's residents don't have stoves and rely on open wood-burning fires in their homes that lead to lung problems.
The volunteers gave, but they also gained. Sperry and Patel said they returned more grateful for the modern conveniences of MU Health Care and the previously overlooked comforts of home, such as clean water.
"Not every personality is built for it," Sperry said. "You have to go without expectation, arms open to whatever experience is going to be handed to you, because you don't know what it is. You have to be open to the fact that this is somebody else's world you're walking into, and you want to do good by them. But doing good doesn't necessarily mean coming in and being the fastest surgeon or the most on-schedule, but maybe it means staying late to see that last dental patient at the clinic."