Our vision is to create an integrated, centralized clinical campus in Columbia to meet the current and future needs of our patients. 
A central campus will:
Streamline the health care experience for our patients, especially for those who require the most complex, sub-specialty care.
Drive increased collaboration among providers and teams from many specialties to enhance care coordination for our patients, and make care more accessible.
Create space that meets the needs of our growing community and enables future growth.
Bolster teaching and research opportunities critical to our academic health system in Columbia.
Enhance recruiting of providers in sub-specialties and create better coverage and collaboration opportunities.
We believe these proactive measures will build on our strength and stewardship and ensure MU Health Care's stability to care for patients for many years to come.
After considering many options, we believe we will gain significant benefits by integrating services provided at Women's and Children's Hospital with those on the central clinical campus on Hospital Drive in Columbia. Our integration plans include a new hospital pavilion on the central campus to increase our clinical footprint and create the additional bed capacity integrating services from Women's and Children's Hospital will require, including dedicated space for the specialized needs of women and children.
The University of Missouri Board of Curators on Nov. 19, 2020, approved construction of a new hospital pavilion on the central campus. These draft renderings illustrate our vision for a new facility to be constructed on the east end of University Hospital.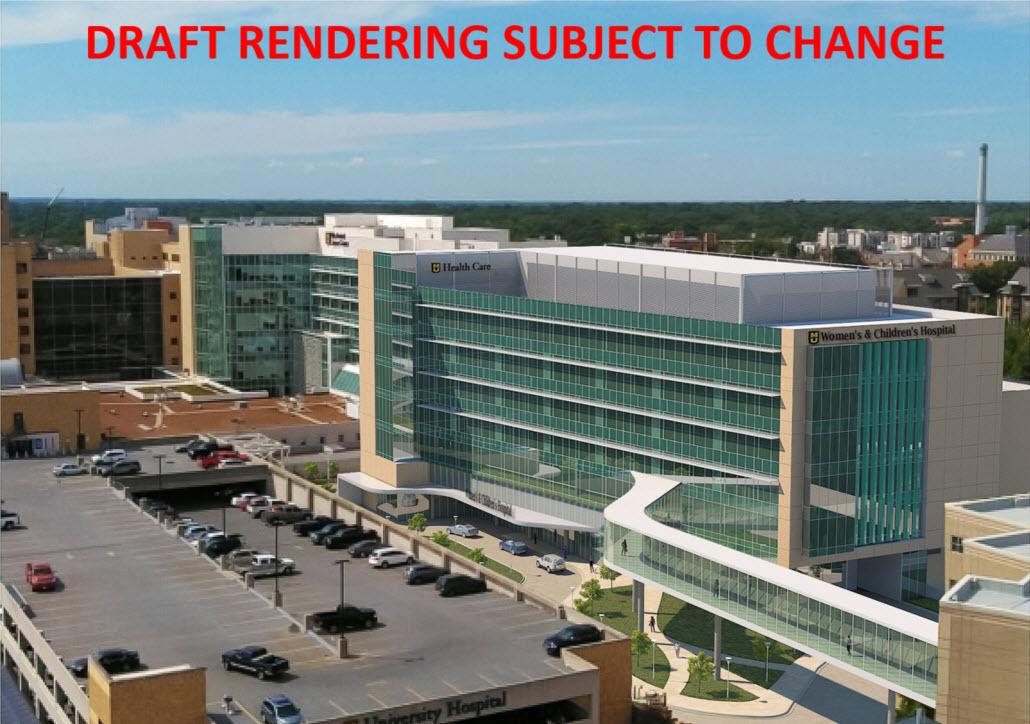 The above image shows a proposed new patient care tower between Ellis Fischel Cancer Center and the University Physicians Medical Building.
We anticipate a gradual integration of services happening in phases beginning in fall 2021 and continuing through summer of 2024 with the completion of a new hospital pavilion.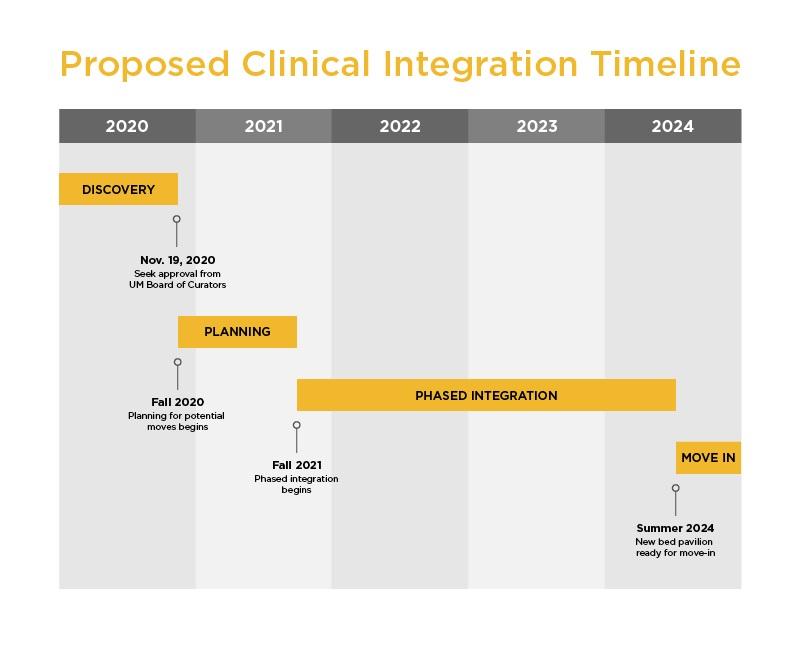 We acknowledge the challenges associated with a major clinical integration and are engaging with a number of groups to ensure we are seeking input from all our valued stakeholders. Currently, we have more than 40 multi-disciplinary teams, developing plans and strategies necessary to make our vision a reality. We will continue to share updates on ongoing and proposed projects. We welcome your feedback and appreciate your patience as we continue to define the path forward.
Updates will be added to this page as they are available. If you have questions, please let us know below.