We often joke about seeing life through rose-colored glasses, but why should we have to wear glasses at all? According to the Vision Council of America, approximately 75 percent of adults use some sort of vision correction. At MU Health Care, we're dedicated to reducing — and even eliminating — your dependence on corrective lenses.
You've probably heard of LASIK before, but how much do you really know about it? Whether you're close to making your LASIK decision or are just beginning to research your options, here are five questions to ask your provider.
What's your experience?
This is one of the first questions a potential employer asks us — so why aren't we asking our doctors the same thing? When it comes to your eyes, surgical experience matters.
Experience can come in many forms, including:
Fellowship training. This means a physician has received an additional one-to-two years of cornea and refractive surgery education beyond medical school.
Board certification. Board-certified physicians have completed a series of accredited medical training requirements and pledged to practice with compassion, integrity and respect for human dignity
Number of surgeries performed. Sometimes hands-on experience is just as valuable as additional training. Find out how many times your doctor has performed LASIK and what the outcomes for those patients have been.
Invited lectures. Is your doctor frequently invited to speak on the subject of LASIK? Has he or she written publications about the surgery? If so, others are looking to him for advice.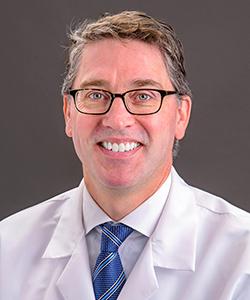 "Laser surgery is an automated system," said Frederick Fraunfelder, MD, MBA, director of MU Health Care's Mason Eye Clinic and chair of the Department of Ophthalmology at the MU School of Medicine. "Your doctor's skill is measured in the pre-operative assessment and in the potential for post-op complications. Never feel awkward for asking about your doctor's background."
Is LASIK safe? 
LASIK eye surgery is one of the most popular elective procedures performed today. It was FDA-approved in 1996, and nearly 600,000 people each year have the surgery, according to the FDA. As with any medical procedure, complications are rare, but possible.
Choosing to have your LASIK surgery performed in a hospital setting is the safest option. "If complications arise during surgery, you have immediate access to a number of sub-specialty physicians to help correct the issue," Fraunfelder said.  "You don't have to wait to be referred somewhere."
What type of technology do you use?
There are a number of lasers out there capable of performing LASIK surgery. Some require blades and confine the patient during the procedure.
MU Health Care is the only location in Mid-Missouri using the state-of-the-art WaveLight Refractive Suite by Alcon. This all-laser refractive surgery experience means no blades are involved. In addition to being one of the safest surgical options, the WaveLight Refractive Suite is consistent and predictable, providing patients with the best outcomes.
"Our laser is one-of-a-kind," Fraunfelder said. "Safety is our top priority and this laser helps ensure our patients  have the safest surgery possible for the best outcomes."
Am I a candidate for LASIK?
There are several factors your doctor will consider to determine if you are a good candidate for surgery. Age, general health, lens prescription and the health of your eyes are just a few factors to consider.
If you have eye disease, unstable vision, an uncontrolled systemic disease – such as cancer, diabetes or lupus – or are pregnant and/or nursing, you might not be a candidate for LASIK surgery. To help find out if LASIK is right for you, call our office to schedule a consultation. 
If you wear contact lenses, you should keep your lenses out two weeks before your screening. If you're cleared for the procedure, we can coordinate the surgery to fit your schedule.
"You could get surgery done on Thursday, take Friday off, and be back to work on Monday," Fraunfelder says.
How will LASIK improve my life?
Imagine waking up in the morning and hopping out of bed without looking for your glasses. LASIK gives you freedom — freedom to  enjoy sports or travel without the worry about contact lenses or glasses. Patients often have better vision after LASIK than they previously did with corrective lenses, plus there is little-to-no-recovery time.
So what are you waiting for?