At Mizzou Quick Care Clinics, you can expect the same high quality care we offer at our other University of Missouri Health Care facilities.
Our clinics are conveniently located in Columbia's three Hy-Vee grocery stores. These stores are on West Broadway, Conley Road and Nifong Boulevard.
Our clinics are:
Accessible: You can walk in to our clinics with no appointment necessary. However, if you plan to visit a clinic within 90 minutes of its closing time, please call ahead to ensure availability.
Affordable: Most visits are $89. We accept all University of Missouri Health Care insurances, and your visit will be billed as a primary care visit with a typically lower patient co-pay.
Close: We are located in the three Columbia-area Hy-Vee stores.
Convenient: Mizzou Quick Care Clinics are open early before school and work at 7 a.m., open late after school and work until 7 p.m., and open weekends and most holidays 8 a.m. to 4 p.m. We are closed for lunch from 2 to 2:30 p.m. We see patients ages 24 months and older. Mizzou Quick Care stops registering patients 15 minutes prior to close. Patients will stop being registered sooner if there is a significant wait because of volume.
Immediate: Many times, you don't need a comprehensive visit with a physician or have an issue that can't wait for a clinic appointment. Our nurse practitioners and physician assistants are trained to handle simple medical issues that need immediate attention.
Integrated: We use your University of Missouri Health Care medical record so we have access to your medical history, medications and allergies. We can also help refer you to other providers at MU Health Care.
We offer fast, convenient care for common, minor health issues. If you have a more serious, but not life-threatening, health issue, please visit one of our urgent care locations.
Services at Mizzou Quick Care Clinics
Feeling unwell and not able to see your primary care physician?  Not sure if you should go to Mizzou Quick Care, urgent care or the emergency room? Check out our guide: Choosing the Right Level of Care.
Here are some of the conditions we treat at Mizzou Quick Care:
Cold, cough
Congestion
Sinus pain
Allergies
Sore throat
Fever
Ear pain
Urinary tract infection (female and transgender male only)
Insect bites, spider bites, ticks
Head lice
Eye irritation
Pink eye
Simple rashes
MSHSAA sports physicals
Child care provider physical (MO-580-1879 form only)
Camp physicals (must bring in form)
Adult tetanus booster
Flu vaccination (seasonal)
On-site testing includes strep throat, flu, mono, pregnancy and urinalysis. X-ray, lab, breathing treatments and procedures NOT available.
A note about your visit automatically goes to your primary care physician so he or she knows what care you received from Mizzou Quick Care and can coordinate your follow-up care.
Prices at Mizzou Quick Care Clinics
At Mizzou Quick Care Clinics, we offer high quality care at affordable prices. If you are covered by insurance, your visit will be billed as a primary care visit with a primary care co-pay. Other urgent care facilities typically bill visits as urgent care visits, which comes with a higher co-pay.
If you are self-pay, our prices are as follows:
Exam: $89
Additional charges during an exam:

Rapid strep test: $19
Pregnancy test: $9
Urine test: $9
Mono test: $15
Rapid flu test: $19
Other prices are available upon request.
Mizzou Quick Care clinic locations
With easy access and free parking, our clinics are located next to the pharmacy in your neighborhood Hy-Vee grocery store at the following locations: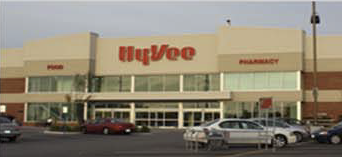 Mizzou Quick Care - Conley
25 Conley Road
573-884-0169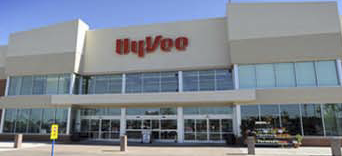 Mizzou Quick Care - Nifong
405 E. Nifong Blvd.
573-884-0146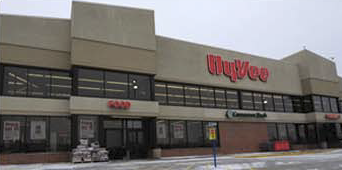 Mizzou Quick Care - Broadway
3100 West Broadway
Nurses After Hours
Nurses are available for after-hours health questions by calling Health Connect at 573-884-2401.