When you are receiving medical care, clear and accurate communication is vital to help you make informed decisions. At University of Missouri Health Care, we provide 24/7 language services to ensure all our patients can take part in important health care communication.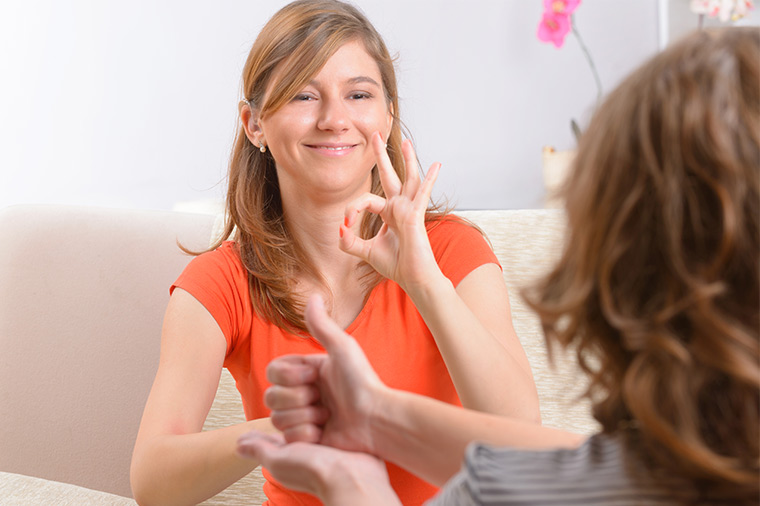 The MU Health Care Language Services department helps non-English speaking or limited-English speaking patients, along with patients who are deaf or who have hearing problems, receive free language assistance. As part of this service, you have access to a qualified language interpreter as well as written translation of health documents important to your wellbeing.
MU Health Care policies prevent discrimination of any kind. We offer onsite interpreters in three languages — Arabic, Spanish and American Sign Language — and have interpretive tools with access to 130 languages to ensure patients and their care teams understand each other.
To reach one of our interpreters, please call 1-844-352-3200
Press 1 for Spanish Presione 1 para español
Press 2 for Arabic اضغط 2 للغة العربية
Press 3 for Somali Dhagsii 3 si aad Somali udooroto
Press 4 for Mandarin 中文普通话请按 4
Press 6 for Russian Чтобы перейти на русский язык, нажмите 6
Press 9 for Burmese ျ မန္ာမ အတြက ္ 9 န္ပ္ွိ ပါ
Press 13 for French Appuyez sur le 13 pour le français
Press 19 for Tigrinya ንትግርኛ ኣብ 19 ጽቐጥ።
Press 24 for Kinyarwanda kanda 24 ku Kinyarwanda
Press 29 for Cambodian សូមចុចលេខ 29 សម្រាប់ភាសាខ្ខែរ
When we use interpreters
To ensure you receive quality care, MU Health Care interpreters should always be used during the following care:
Any time medical personnel or other personnel with direct patient contact feels that important information needs communicated to the patient
Any time the patient specifically asks for an interpreter
Billing and insurance issues
Blood transfusion
End of life issues, limitations of care
Explanation of diagnosis or prognosis
Explanation of procedures, tests, treatments, options and medications
Follow-up treatment and discharge instructions
Medical history or description of problem/injury
Patient education
Patient rights, informed consent, provision for treatment
Psychiatric evaluation and treatment
Translation of written documents if we do not have them prepared in the patient's language
Why we use interpreters
You have the right to refuse the medical interpreter and to have a family or friend interpret. However, there are risks if you choose to proceed without our help.
That person may:
Add or leave out information
Learn things about you that you may not want to share
Misunderstand what your caregiver says
Not know the correct medical word and give you wrong information
Tell others about your health condition
Each of these risks can be a problem for you and your medical treatment. We encourage you to use a medical interpreter whenever possible.

If you do not use an interpreter, you will also be asked to sign a Waiver of Interpreter Services, which will be placed in your permanent medical record. Please note that MU Health Care policy does not allow people under the age of 18 to act as interpreters.
Forms
The forms below are used to help us deliver quality care and interpreter services.
Communications Assessment. To provide you with the best care, we need to know if you have specific communication needs. Please fill out this form so we can provide the right communication help.
Waiver of Interpreter Services. If you refuse a medical interpreter, you must sign this form.
Language Identification List. You have the right to a medical interpreter at no cost to you. Please use this list to identify your language so we can serve your needs.