When you visit any University of Missouri Health Care hospital, we want you to feel comfortable throughout your stay. We provide a variety of patient and visitor resources at each of our locations to help you receive personalized attention.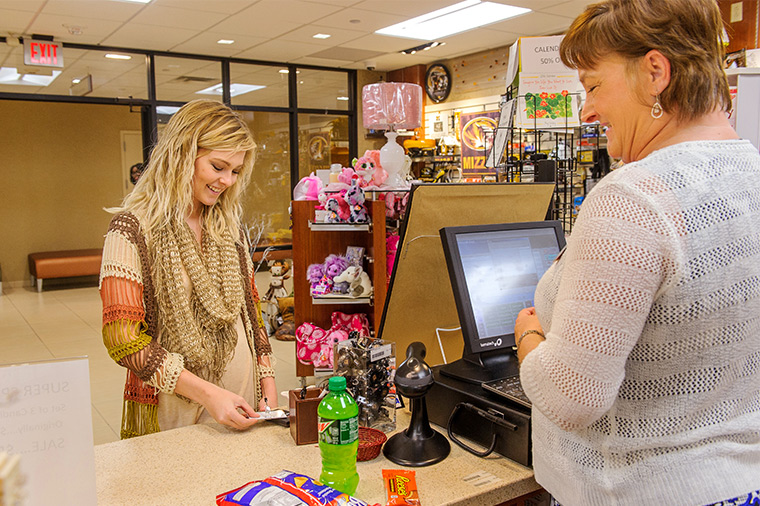 Throughout your visit, you can take advantage of patient and visitor services such as:
Dining facilities
Gift shops
Pharmacies
And more
If we can do anything to make your stay more comfortable or convenient, please inform your care team. At MU Health Care, we are committed to helping you and your loved ones in a relaxing, comfortable environment.
Office of Patient Experience
Office of Patient Experience team members are here to help answer your questions throughout your stay, whether it's finding your way to the right care area or helping your family members find accommodations.
Our specialists provide the following patient and visitor services at each MU Health Care location:
Assistance with recognizing quality medical staff
Addressing patient care concerns
Information on discounted rates at local hotels/motels for patients and families
Fax and photocopying services
Facility patient and visitor resources
Each MU Health Care facility has different patient and visitor resources to suit the needs of its patients. Whether it is a healing garden for patients receiving chemotherapy or a playroom for children who are hospitalized, we help all our patients find the care, comfort and support they need.
To learn more about a specific facility's services, please select the facility you will be visiting below:
System-wide patient and visitor resources
We provide certain patient and visitor services at each MU Health Care clinic and hospital to help all patients and visitors feel comfortable.
These system-wide amenities include:
Free Wi-Fi. Wireless Internet service is available in all patient rooms and waiting areas. For questions or Wi-Fi support, please contact Hospitality Services at 573-882-8220.
Tobacco-free environments. To help protect the health of our visitors and patients, every MU Health Care location is a tobacco-free facility.