Imagine going to bed after a long day without removing and storing your contacts. Imagine waking up in the morning and seeing clearly without reaching for your glasses. After LASIK eye surgery, you can enjoy life without the hassles of glasses or contacts.
LASIK, a type of laser refractive eye surgery, reshapes the tissue underneath your cornea to correct how your eye focuses light. Your surgeon creates a flap on the top layer of your cornea and lifts it back to use the laser on the underlying tissue. After applying the laser, your surgeon replaces the flap over the area. The LASIK procedure is fast — 10 minutes per eye.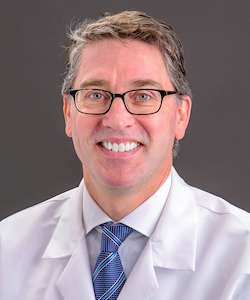 Frederick Fraunfelder, MD, an ophthalmologist at MU Health Care's Mason Eye Clinic, helps patients see clearly with the help of LASIK. Here are some of the benefits his patients have reported:
Restored eyesight: LASIK is effective and corrects vision with low risks. You might not need glasses or contacts any longer.
Recreational improvements: With excellent vision, you can play sports without worrying about breaking your glasses and run on the treadmill without your glasses bouncing around. You can actually see while you swim. 
Health benefits: If you wear contacts, touching your eyes daily can easily irritate them as well as introduce allergens and infections. After LASIK, keep your fingers out of your eyes and reduce these risks. 
A new profile picture: If you wear glasses, you'll have a fresh new look after LASIK. 
Emergency readiness: You won't have to search for your glasses or put in your contacts if you hear that middle-of-the-night fire alarm. 
Light traveling: You'll no longer need to worry about packing items for your eyesight. It's one less thing on your to-do list before a weekend getaway. 
Cost savings: Even though LASIK is considered a cosmetic procedure, over the long term it is often a cheaper alternative to contacts or glasses. You may no longer need to buy contact lenses and solution nor invest in new frames and lenses.