Phil Neff has an 11-day gap in his memory. He recalls waking from a fitful sleep on the morning of July 27 and feeling like a heavy weight was on his chest. He struggled to breathe or even move. He remembers his wife, Alisha, driving him to the emergency room entrance of MU Health Care's University Hospital, where he was lifted out of his vehicle and wheeled inside.
It gets foggy from there. He vaguely remembers phone calls with his wife and parents before he was sedated and placed on a ventilator. That's when it goes black.
The next thing Neff can recall precisely is lying in bed in the intensive care unit on Aug. 8. He was exhausted and disoriented, and the closing ceremonies of the Summer Olympics on television were causing him to hallucinate. He called in a nurse to help him get away from the weirdness on the TV.
The nurse asked him if he wanted to see photos that his family members had sent him, because they couldn't come into the hospital to see him.
"She brought the pictures over to show me, and there was a card from my family," Neff said. "I got very emotional."
At that moment, he realized what he had almost lost.
Neff, 51, was active and healthy before he got COVID-19. He enjoyed hiking the trails of Columbia and hadn't spent any time in a hospital except for a few quick trips to the ER for stitches. He wasn't overly concerned when he tested positive for COVID-19 on July 16, but as the days passed, he couldn't shake the virus, and he developed a worsening cough in addition to his waxing-and-waning fever.
Previously healthy patients of all ages have been filling up ICUs since the highly contagious Delta variant started surging in Missouri in June. The vast majority of those patients have one thing in common: They are unvaccinated.
Neff was one of them. He and his wife discussed getting the vaccine when they became eligible in April, but at that point, they thought the worst of the pandemic was over and they didn't make it a priority to get the shot. Before he was released from University Hospital on Aug. 13, Neff got vaccinated, and his brush with death convinced his wife and his parents to do the same.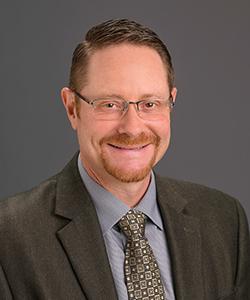 Neff is expected to make a full recovery, but it will be a long journey. The first step was a nearly two-week stay at Rusk Rehabilitation Hospital, a joint venture of Encompass Health and MU Health Care. Rusk has teams that include MU Health Care doctors and therapists who help patients get well enough to go home after a hospitalization. Joseph Burris, MD, an MU Health Care physical medicine and rehabilitation doctor, said patients recovering from COVID-19 face unique challenges.
"Even in patients who were otherwise healthy, they don't have strength in the core muscles of their body, much less their limbs," Burris said. "The patients often have to use a walker to keep their balance. From a respiratory standpoint, they're usually on oxygen. When we do even a little bit of activity with these patients early on, their oxygen levels drop and their heart rates run high — very high — considering the low level of effort required for the tasks we have them do. Even comparing it to patients we've had in the past with pneumonia, this is different."
Neff arrived at Rusk on oxygen. He needed physical and occupational therapy to rebuild his strength and regain the ability to safely do daily tasks. Some recovering COVID-19 patients also need respiratory therapy to improve their breathing and speech therapy so they can swallow.
Neff was weaned off oxygen and made enough progress that he was able to go home on Aug. 25. As his return home approached, he looked forward to sinking his teeth into a pepperoni pizza, getting back to work as an information technology specialist and getting outside with his wife to enjoy nature on a hike. He's glad he'll get the chance to experience those moments again, and he hopes by sharing his story, others might consider getting vaccinated.
"I know some people have worries and concerns, especially when it comes to your body," he said. "I know most people have a physician that they've seen for years and have a relationship with and trust. If they have worries and concerns, it would be good to reach out to somebody like that to ask questions and get advice if they're still concerned about getting vaccinated."
Burris, who sees patients every day who are trying to put their lives back together after being ravaged by COVID-19, has some simple advice for anyone who asks.
"Consider getting that vaccination," Burris said. "It's really going to help us all."