Stephen Mudrick, 77, has been a runner since he moved to Columbia in 1976. The retired atmospheric science professor was inspired to stay healthy after watching his father suffer from heart troubles. When Mudrick heard about the free heart health screening offered by MU Health Care last February, he signed up.
"I came for the cholesterol test," he said. "I thought it would be a good idea because I hadn't done that in a while."
During the screening, he passed out. The MU Health Care staff assisted him immediately. Mary Dohrmann, MD, a cardiologist, was on the scene.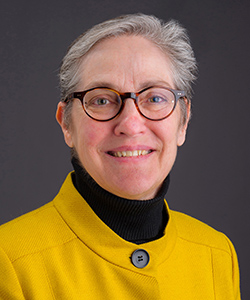 "I immediately responded. I felt for a pulse and checked whether he was breathing and started CPR," Dohrmann said. "We resuscitated him for about a minute before he came to."

Dohrmann is on a personal mission to improve Missourians' heart health. According to the American Heart Association, of the seven biggest controllable factors that influence heart health — diet, weight, exercise, blood pressure, diabetes, cholesterol and smoking — only 2% of Missourians meet the recommendations in at least five categories.
"We have a long way to go to reach heart-healthy lives for all Missourians," Dohrmann said. "It's important for everyone. If patients improve one thing, I can show them how much their risk is reduced."
MU Health Care is actively working to prevent cardiovascular disease, the No. 1 killer in Missouri and nationwide, through education and heart health screenings like the one Mudrick attended last year. It is offering a free screening from 7-10 a.m. Saturday, Feb. 26, 2022 at the ARC. We'll have a variety of experts to speak with, booths to explore and multiple heart health screenings. Free screenings include:
Atrial fibrillation
Blood pressure
Body mass index
Mudrick's case was extreme, but he was lucky to be in the right place at the right time, surrounded by heart specialists. He had an electrical issue with his heart that required a pacemaker be implanted. He continues his active lifestyle and encourages everyone to attend this year's heart health screening.
"As you get older, these things start to develop," Mudrick said. "It's a good idea to know about these things because you really don't feel them."