Autumn brings with it the start of a new flu season. MU Health Care is encouraging everyone 6 months and older to get vaccinated and is offering flu vaccines in several locations.
Vaccination not only protects the person getting the shot, but also limits the spread of the illness. This year's vaccination is safe for individuals with egg allergies.

Because people can be infected with the flu virus for as long as a week before they exhibit symptoms, it's possible to unknowingly expose others.
Those especially susceptible to flu include:
People who cannot get the vaccine for medical reasons.
People with weakened immune systems due to cancer treatment, HIV or chronic steroid use.
People who live in nursing homes and long-term care facilities.
People with chronic conditions such as asthma, neurologic or neurodevelopment disorders, chronic lung disease, sickle cell disease, diabetes mellitus, heart disease, kidney disorders, liver disorders, metabolic disorders, and obesity.
Pregnant women, caretakers of young children, and women who have delivered a baby within the past two weeks.
Children under 2 years old. Adults over 65 years old.
People under 19 years of age on long-term aspirin or salicylate-containing medications.
American Indians and Alaska Natives.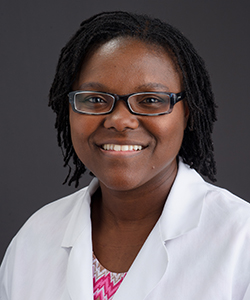 "It's a good idea to get a vaccine to protect those we love," said Christelle Ilboudo, MD, an infectious disease expert at MU Health Care.
A number of convenient MU Health Care locations offer flu shots.
People 12 years or older can get the vaccine at any Mizzou Pharmacy location. All Mizzou Pharmacy locations offer flu vaccines on a walk-in basis during normal business hours. Patients receiving the vaccine at a pharmacy can expedite the intake process by printing and completing the vaccination consent form in advance.
Through November 14, Mizzou Pharmacy-South Providence Medical Park, 551 E. Southampton Drive, will hold flu clinics on Tuesdays (1 to 5 p.m.), Wednesdays (8 a.m. to 12 p.m.) and Thursdays (8 a.m. to 12 p.m.). During those times, dedicated pharmacy staff will administer immunizations. Patients receiving the vaccine at the flu clinic can expedite the intake process by printing and completing the vaccination consent form in advance.
The Mizzou Quick Care clinics, located in Columbia's three Hy-Vee grocery stores, will have the shot available for people 2 years and older.
Kids of all ages can get a flu shot at their pediatrician's clinic.
MU Health Care and the David B. Lichtenstein Foundation will offer free flu shots to children enrolled in Columbia Public Schools.
Individuals who have established care with an MU Health Care primary care doctor can make an appointment to receive a flu shot at his or her primary care clinic.
In addition to getting a vaccine, Ilboudo recommends these tips for limiting the spread of flu:
Know the symptoms. These can include headache, muscle ache, fatigue and fever.
If symptoms appear, check with your health care provider to determine whether you need testing and/or treatment.
Stay home and avoid contact with others for as long as you have a fever.
Wash your hands regularly with soap and warm water, or use an alcohol-based hand sanitizer.
Cover your mouth with your elbow when you cough or sneeze and avoid touching your eyes, nose and mouth.
Limit contact with sick people.
Disinfect surfaces and door knobs regularly.
Take flu antiviral medications if your doctor prescribes them.