Books are just one of the ways Aimee Dickson bonds with her children, Jonah and Hannah. But the connection they share today wasn't instant — or easy.
"Postpartum depression was not like what I thought it would be," Dickson said. "It's unloading the dishwasher is overwhelming. It's not being able to take a break, even when there are trustworthy people to watch your babies. It's feeling the guilt.
Dickson isn't alone. About 1 in 8 women experience a mood disorder called postpartum depression.
Postpartum depression is different from the baby blues. It can be emotionally and physically debilitating, and it may continue for months.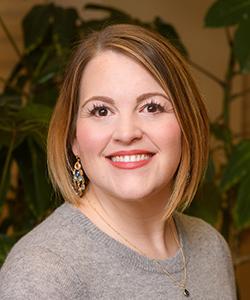 "The theory is really that the major hormone shift that happens right after delivery can sometimes cause an imbalance of hormones that can affect mood and anxiety in the brain," said Kimberly Brandt, DO, a psychiatrist at MU Health Care who specializes in taking care of mothers before and after they give birth.
For Dickson, she recommended a new treatment called Zulresso. It's given through an IV infusion, and it's the first and only medication approved by the FDA specifically for postpartum depression.
"While other medications, like antidepressants, can be helpful, the real benefit of Zulresso is just how quickly the symptoms can be reduced," Brandt said.
After spending 2½ days at the hospital to receive the infusion, Dickson returned home to her kids and husband.
"I remember sitting there thinking, 'So this is what a parent is supposed to feel like. This is the connection. This is the love,'" Dickson said.
Today, life still has its ups and downs, but Dickson says she's able to adjust more easily. She wants other moms to know it's worth investing in yourself.
"It's definitely a sign of strength to reach out and ask for help after you have a baby and you're having those mood disorders," Dickson said. "It's definitely not a sign of weakness."
Women may be eligible for Zulresso if they have been diagnosed with postpartum depression, are fewer than six months postpartum and aren't adequately benefitting from oral medications or psychotherapy. A doctor's referral is required, so talk to your primary care doctor or obstetrician.