Ivermectin has become a hot topic in recent months. Encouraged by claims that it is an effective treatment for COVID-19, people are asking their doctors for prescriptions of the anti-parasitic drug and in some cases taking a version of the medication intended for animals.
Here's what you need to know about ivermectin.
Ivermectin tablets have been approved by the U.S. Food and Drug Administration to treat people with certain parasitic infections, and an ivermectin solution is approved to treat people with head lice and rosacea. Another version and higher dosage of the drug is approved for use in animals as a de-wormer.
It has been hypothesized that ivermectin could slow or stop the novel coronavirus from replicating inside the human body. So far, clinical trials that have tested ivermectin's ability to prevent or treat COVID-19 have not convinced major public health organizations that the drug should be used for those purposes. More studies are ongoing.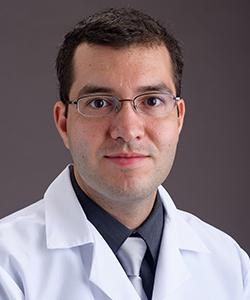 "With COVID-19, many medications have been under evaluation to determine any potential use and potential efficacy, but we need more data before we use something like ivermectin for COVID-19," said Christian Rojas Moreno, MD, an MU Health Care infectious disease doctor. "The National Institutes of Health and societies for infectious diseases are not endorsing the use of ivermectin at any dose at this point for routine use in COVID-19.
"The only situations where humans with COVID-19 would get ivermectin would be in the context of a clinical trial. We hope we can get more data in the future, but as of today, we can't recommend ivermectin."
Under no circumstances should you ever take any drug intended for animals. Rojas Moreno said the side effects of high doses of ivermectin include nausea, vomiting, diarrhea, dizziness, seizures and potentially even coma or death.
"That's where the danger comes," Rojas Moreno said. "If somebody is deciding to use animal ivermectin, because the dose may be much higher, the potential for toxicity is definitely higher."