The holidays may not be merry and bright for allergy sufferers. In fact, this time of the year may bring added symptoms and frustration to more than 50 million people with allergies.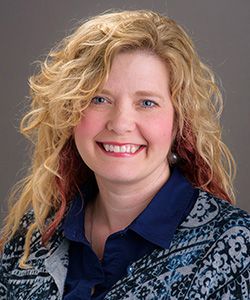 "We are around things we aren't normally around every day, like decorations. We also travel to see family and friends, so we're around new and different environments," said Cindy Rose, FNP, a nurse practitioner at MU Health Care's ENT and Allergy Center. "The holidays are a perfect time for allergies to flare up, and we currently are seeing patients with nasal congestion, runny nose and sore throats."
You probably aren't thinking of allergies when you get out the holiday decorations or prepare for family visits, but common triggers might be right under your nose. Christmas trees — artificial or real — can be a nuisance for some people. Wood-burning fireplaces, candles and decorations that have been stored away could all contain dust and mold. Rose recommends wiping off decorations outside before putting them on display inside. 
"A leaf blower actually does a great job of getting dust and mold spores off the tree," she said. "Be sure to wear a mask when you're cleaning decorations, and remember to wash your hands, face and use a nasal rinse to flush dust and mold out of your nasal passages."
Be kind to your family and friends who may be visiting. Pine-scented candles and air fresheners — in addition to Christmas trees — contain terpenes, the scent responsible for the traditional pine smell. Terpenes can often trigger headaches, runny noses and even skin irritation.
Depending on your allergies, it might be a good idea to bring your own pillows, linens and food if you're traveling. You won't have to wonder if a dog or cat has slept on your bed or, if you suffer from food allergies, if anything is unsafe to eat. Pack antihistamines in case you need to take some during your festivities.  
"Most importantly, communicate to family and friends if you have allergies, as many times family and friends are willing to make changes so you can enjoy the holiday, too," Rose said.