The holidays are supposed to be merry and bright. That can be difficult if you're battling cancer. You might not have the energy to entertain or be entertained. You might feel pressure to be joyful and happy you've made it to another holiday celebration, but it's OK to put yourself first and manage your expectations.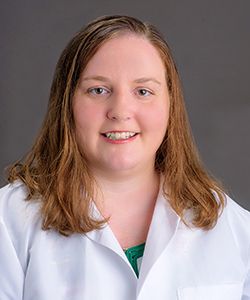 Anna Hulbert, MD, MU Health Care palliative care specialist, offers some advice on staying physically and emotionally healthy over the holidays.
Time management 
Remember to give yourself breaks. Know your own limits and when to step back to rest. 
"If you're the person who cooks the big turkey and all the fixings, it might be OK to let someone else do that or even to cater your meal," Hulbert said. "Make sure to still get as much sleep as possible."
Make spending time with your family and friends your priority so you're able to enjoy the holiday, too. 
"Speak up and let your medical team know how we can work around your holiday plans as possible," Hulbert suggested. "It's totally OK if you don't want to come for a scan the week of Christmas!"
Beat the winter blues
It's OK if you're not feeling festive. Reflect on how far you've come since your diagnosis and give thanks for all you've achieved. Cancer is hard. With support from family, friends and co-workers, try to remember the little things that make you happy.
"People are afraid they don't have very many holidays left, so I think they put a lot of pressure on themselves to make it the best Christmas that anyone has ever had," Hulbert said. "People should remember what's going to be important in the long run is the moments that you share with people and your ability to express that you love them."
Exercise can also provide a pick-me-up. Not only will it provide you with more energy, but physical activity can also boost your mood. 
Try walking with a friend at lunch or dancing to music with your children. If you're up to it, give ice skating a go or try building a snowman with your family. Even 10-minute breaks can help you feel better, both physically and mentally. 
Keep your food choices in mind
"Consider taking small protein-filled snacks you know you can stomach to your holiday parties," Hulbert recommends. 
Don't forget to stay conscious of food sitting out too long. Incidences of food poisoning increase during the holidays.
Be wary of germs
The winter brings all sorts of germs. Be mindful at holiday events of who around you may be sick. Consider buying presents online or asking someone to pick items up for you.
"People are really anxious, and for good reason, if they have a compromised immune system about avoiding crowds," Hulbert said. "Keep in mind basic hygiene like washing your hands and asking sick people to respectfully keep their distance."