MU Health Care is committed to making sure you have a safe and speedy recovery after surgery.
That's why our surgical teams established new protocols to improve your experience, speed your recovery and decrease your time in the hospital.
"Going for a big surgical procedure is more stressful and more demanding than running a marathon," said Raul Castillo, MD, an MU Health Care anesthesiologist. "That's the concept behind our new protocols. We must help prepare or train patients ahead of time for their big surgery."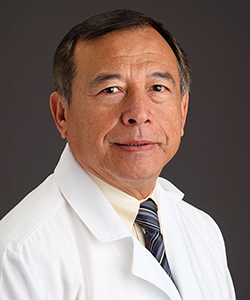 Castillo is part of the team that created new standardized guidelines called Enhanced Recovery Intra-op Protocols that help elective surgery patients prepare.
Some of the protocol changes intended to speed up recovery include allowing patients to drink caloric liquids up to two hours before surgery, using epidurals or other pain management techniques rather than opioids and using a minimally invasive fluid monitor to measure cardiac output.
"By allowing the patient to drink two hours before surgery, they have the stamina needed to run the marathon in the best shape possible," Castillo said. "By decreasing the amount of opioids, we minimize side effects. By using less invasive fluid monitoring, we keep our patients comfortable while ensuring their safety."
The updated protocols have helped patients avoid time in the intensive care unit after surgery. On average, 25 percent fewer patients required time in the ICU immediately after surgery since the system was implemented. The protocols shortened patients' hospital stays by as much as a week.
Here are the length-of-stay averages for surgeries before and after implementation of the new protocols:
| Type of surgery | Before implementation | After implementation |
| --- | --- | --- |
| Esophagus removal | 15-day length of stay | 12-day length of stay |
| Bladder removal | 14.2 | 9.1 |
| Adrenal gland removal | 13 | 5.3 |
| Stomach removal | 9.4 | 6.2 |
| Liver/pancreas surgery | 9.1 | 6.5 |
| Gastrointestinal surgery | 8.8 | 7.2 |
| Other urologic surgeries | 5.2 | 3.9 |
| Average | 10.6 | 7.1 |
These new surgery guidelines are part of a wider program called the TIGER protocols, which are slowly being implemented across the surgical service lines.
"Essentially, the TIGER protocols are a patient-centered approach to minimize the symptoms, enhance recovery, improve outcomes and enable the delivery of safe, effective and value-based care," said Kevin Staveley-O'Carroll, MD, PhD, surgical oncologist. "The protocols ensure that each member of the entire surgical team is on the same page and communicates a consistent message to our patients. Repetition is very important for patient education, especially during stressful times, and it's crucial that patients and their caretakers have resources that guide them in their recovery."
The Enhanced Recovery Intra-op Protocol is just one part of the TIGER protocol plan, but it is making a big impact. By reducing recovery time, using fewer opioids and opting for less-invasive fluid monitoring, the hospital cost for the average surgical case decreased by $4,860.
"It's a very satisfying experience, because I know this improves quality, improves patient satisfaction and decreases cost," Castillo said.
MU Health Care has launched more than 1,600 quality-improvement projects in the past three years. They involve every employee, from physicians and nurses to housekeepers, facilities engineers and food-service workers.
"We've had a good start," said Castillo. "We've taken a big step forward, and we plan to continually improve."