Establishing a relationship with a primary care physician is one of the most important things you can do for your health. In addition to seeing you when you're sick, your physician becomes your partner in preventative medicine.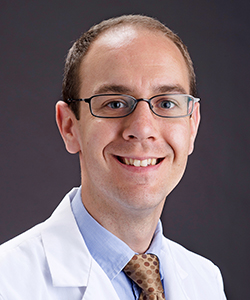 For people in their 20s and 30s, most preventive services focus on behaviors.
"They don't often have heart disease and rarely get cancer, so what we worry about is: Are they exercising? Eating a healthy diet? Smoking? Drinking more alcohol than they should? Are they using any illegal or dangerous drugs?" said Lucas Buffaloe, MD, a primary care physician with MU Health Care.
During your 40s, 50s and 60s, the focus shifts more toward preventing heart disease and detecting cancers.
"We're checking people's cholesterol levels, screening for colon cancer or breast cancer," Buffaloe said.
It's also important to note that no matter what your age — or what health issues you might have had in the past — it's never too late to take action toward a healthier future.
"There isn't really one point where you're not going to be able to get your health back," Buffaloe said. "I will say that the longer you go without taking care of your health, the harder it is to regain the health that you've lost. But it's still possible to make improvements in your health, whatever your age is."
To that end, one of the most important things you can do is get moving.
"We know that physical activity preserves health," Buffaloe said.
He encourages patients to remember that any physical activity, no matter how small, is better than no physical activity at all.
"Find something you can do that gets you up and gets you moving," Buffaloe said. "It can be broken up in small amounts throughout the day or big chunks a few days a week. Don't get discouraged if you can't exercise a lot when you're first starting out. The important thing is to get started."
If your primary care physician doesn't have any same-day appointments for a sudden ailment or you require after-hours assistance, MU Health Care has convenient care options to help you regain your health as quickly as possible.