Every parent dreams of raising well-behaved children, and there are countless parenting approaches that can help them achieve this goal.
Positive Parenting encourages parents to build positive bonds between themselves and their children. This evidence-backed approach is proven to boost kids' confidence and build a foundation for better behavior at home and at school.
Below, Alexandra James, MD, provides some insight into Positive Parenting:
What is Positive Parenting?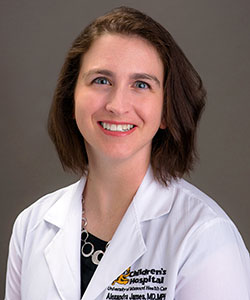 Positive Parenting is a method of parenting that empowers parents to connect with their children and reinforce the behaviors they want to see. It gives parents the tools they need to confront the everyday challenges that parenting presents.
It is human nature to say "no" or "stop doing that" when we see our kids misbehaving, but Positive Parenting is all about providing parents with a more effective way to teach children.
Why does Positive Parenting work?
Over the past 30 years, countless studies across the globe have put Positive Parenting to the test, proving that this approach helps children feel more supported and develop better self-esteem. It also helps parents feel more confident in their ability to handle common behavior concerns.
A child's developing brain needs to learn self-regulation, self-reliance, self-control and self-awareness to be successful with peers, at school and in the future. A Positive Parenting approach promotes development of these skills in children, all while creating stronger bonds between them and their parents.
What initially sparked your interest in Positive Parenting?
I have a young child myself, so I know just how challenging and daunting parenting can feel. We all want our children to be good and feel good about themselves, but we don't always know how to do that. I saw Positive Parenting as a strategy to add to my personal toolbox, and now, I'm excited to help other parents do the same.
Provide an example of how Positive Parenting can be applied to a common conflict situation.
A useful Positive Parenting tool is called "the silent signal."  Many kids have a tendency to interrupt conversations, and this is a great way to reduce that behavior.
If your child wants to speak with you while you are engaged in a different conversation, ask him or her to place a hand on your hip and silently wait until you are ready to listen. Put your hand atop your child's hand to acknowledge his or her presence and finish your current conversation. Then, thank your child for being patient and field his or her question.