Losing weight is a lifelong commitment. At MU Health Care, we offer support programs before, during and after your procedure to keep you on track and ensure long-term success.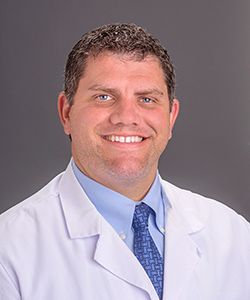 "Our multidisciplinary team prides itself on your success and walks with you on your weight loss journey," said Andrew Wheeler, MD, chief of metabolic and bariatric surgery at MU Health Care. "We want to help you be the healthiest version of yourself, and to do that, we know we need to provide supportive services before and after any procedure."
You should expect post-surgery follow-up appointments at one week, one month, three months, six months and then annually. We offer classes at one week, one month and three months after surgery to provide education and keep you engaged.
"We have a collaborative and dedicated team that follows you for life after your surgery," Wheeler said. "Because you'll be going through many metabolic changes in the first year, we want to see you often to make sure you're safely losing weight and achieving your goals."
Nutrition counseling
Eating after surgery can be challenging. It's important to understand what you should eat and drink. Our dietitian is available via phone or email to answer questions. 
"A healthy diet ensures you're getting the right nutrients and actually begins before your surgery," said Michelle Bauche, RD, a clinical dietitian at MU Health Care. "As part of our preoperative classes, we work with you to understand and form healthy eating habits you will need after surgery."
Support groups
MU Health Care hosts and monitors a private Facebook group for our patients. This group is made up of patients in all stages of their weight loss journey. If you're interested in joining, please request to join by searching "Weight Management and Metabolic Institute" on Facebook.
"The goal of this group is to provide encouragement and offer patients another opportunity to ask questions and receive helpful information," Bauche said. "Our nurses and I moderate the group to field nutrition and non-urgent medical questions that may arise."
Once a month, MU Health Care offers a free in-person support group at the Weight Management and Metabolic Institute office. This is a chance to meet others who are improving their health through weight loss. Dates can be found in the Facebook group.
Weight loss is a process, and we understand some days will be easier than others. That's why MU Health Care offers multiple options to support you in reaching your goal weight and living a healthier life.