Alyias Bass is a high-level athlete.
A four-sport competitor in basketball, bocce, bowling and track, Bass is a hard worker by nature. But the effort he puts into getting better is partly because his body didn't give him a choice.
At 13 months old, Bass was diagnosed with cerebral palsy, a broad term for conditions that affect a person's brain, motor and joint function, and balance as they grow. Doctors told Bass' parents he might need to move with wheelchair assistance by the time he turned five.
That didn't happen, thanks to his determination, some good coaching and a boost from his doctors when he needed it. Bass, a junior at Schuyler County High School in northeast Missouri, saw his athletic career develop as he began competing in the Special Olympics.
"My favorite thing about sports is competing, trying my hardest to get better," Bass said.
Bass' hemiplegic cerebral palsy affected the right side of his body: his right leg grew more slowly than his left leg and he has tightness in his right Achilles tendon. The neuromuscular factor of his condition also meant that his brain told the muscles on the right side of his body they were done growing when they weren't.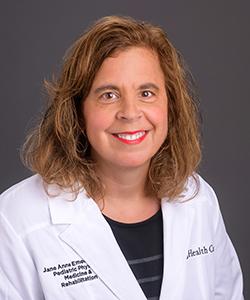 Determined to find a way to play sports and live an active life, Bass and his family looked for a care team that also wouldn't quit in the search for answers. That search led them to MU Health Care, where the cerebral palsy clinic, and Jane Ann Emerson, MD, and Sumit Gupta, MD, stepped up to help.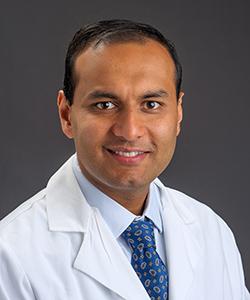 Bass and his family started seeing Emerson, a cerebral palsy and pediatric physical medicine specialist, when Alyias was eight years old.
"Our first goal was for Alyias to not be in pain, and to be able to function in the activities he enjoyed and needed to do," Emerson said.
Emerson also wanted to help him avoid as many surgeries as possible. Bass worked with physical therapists, bracing specialists and other doctors to maintain his joint and muscle function and was treated with Botox to keep his muscles from locking up.
But as he continued to grow, Bass' right Achilles tendon stubbornly kept pointing his toes toward the ground, preventing him from raising it or walking without difficulty.
During a cerebral palsy clinic visit, Gupta, a pediatric orthopaedic surgeon, introduced himself to the Bass family and recommended two procedures to help Alyias as he entered puberty.
"Having a team like the one we have at MU Health Care looking at cases like Alyias' as they grow is a huge advantage to the child and the family," Emerson said. "With opinions from multiple doctors across specialties, you get a group effort to solve problems together."
The first procedure Gupta performed was a minimally invasive treatment to lengthen his Achilles to return range of motion. Gupta also slowed the growth of Bass' left leg by placing two small pieces of metal that looked like staples just above his knee. This gave his right leg 18 months to catch up, and then the metal plates were removed.
Once he was cleared to play sports again, Bass was back on the track and in the gym practicing. His hard work paid off soon after, when Bass got the call to represent Team Missouri at the 2022 Special Olympics USA Games in Orlando, Florida.
"My reaction to making the team was jumping out of my seat once I heard my name," Bass said. "My family was similar. We were excited because it was kind of unexpected."
Bass made the most of his trip at the USA Games, winning gold in the 100-meter race, silver in the long jump and taking seventh in the 200-meter run.
"For Alyias, Special Olympics is a huge part of why he did so well because he's so motivated intrinsically to get better," Gupta said. "I bet he's worked harder than anybody else to get where he is, and despite having cerebral palsy has done so well. We helped him along where he needed it, but his motivation to do what he wants and achieve his goals was the driving force."
The future for Bass looks bright. Cerebral palsy is not a degenerative condition, which means he and his doctors can focus on managing his symptoms. Bass intends to enroll at the University of Central Missouri when he finishes high school and is interested in studying and working with technology.
Like a sprinter waiting in the block, Bass' family, coaches and doctors gave him a base of support. His determination and approach to life carried him out of the block to the finish line.
"I say, 'I think I can do this,' I don't say 'I won't be able to do this,'" Bass said. "I keep positive thoughts and don't let negativity bring me down."