Chance McCarty pulled off one of the boldest plays in baseball: He stole home.
Everyone cheered when the 11-year-old boy from Paris, Missouri, slid across the plate. But after Chance stood up and dusted himself off, he noticed something just didn't feel right.
"I thought I had a little scratch on my knee," he said. "But then I looked at it and saw a whole bunch of fat and a whole bunch of skin. I started freaking out."
Chance's deep cut warranted a trip to the emergency room at MU Health Care's Children's Hospital. His mind raced during the car ride.
"I thought maybe my baseball career was going to be over," he said. "I really didn't know how bad it was or what would happen at the hospital."
After Chance checked into the emergency room, a doctor determined he needed stitches. A Child Life specialist spoke with Chance to determine a "coping plan" that included virtual reality (VR) goggles, an innovative addition to Children's Hospital's emergency care.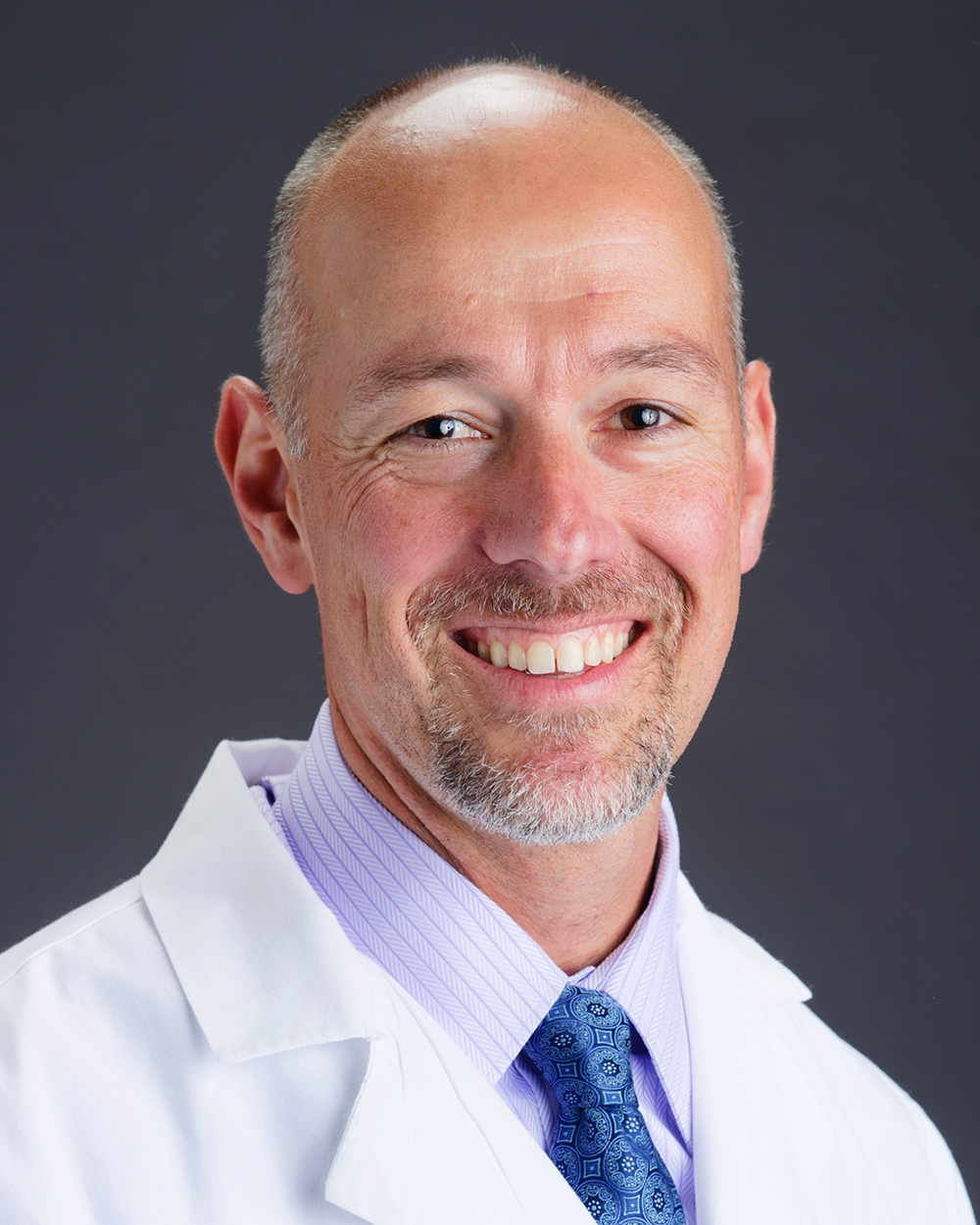 "In the emergency department, we use several techniques and tools to distract children and transport them to a more fun and comfortable place," said George Koburov, MD, chief of pediatric emergency medicine at MU Health Care. "The VR goggles are great because they immerse kids into a different world where they have complete control of what is going on."
VR goggles are offered to school-aged children who visit the emergency room for stitches, broken bones, splinter removals and more. They are also used in other departments to help distract kids during procedures, IV placements and blood transfusions.
"The goggles obstruct the child's vision, which is especially helpful during procedures that involve needles or other scary-looking instruments," Koburov said. "Most kids have an anticipatory fear of needles — just seeing one will cause a visceral reaction and spike their anxiety. And when they feel anxious, they are less likely to hold still, which makes the procedure we are performing more challenging."
As a kid who loves video games, Chance was excited to try the VR goggles. He pulled them over his head and began playing with bears in an alternate reality. Meanwhile, his care team stitched up his wound.
"He had a pretty gnarly cut on his kneecap, but he took it like a champ," said Stephanie McCarty, Chance's mom, who is the manager of the emergency room. "He got a few shots in his knee to numb it, and he didn't even flinch. He was just laying back with the VR goggles on letting it happen."
"All I could feel was a little tugging and pulling," Chance said. "It was a lot better than I thought it would be."
Before he knew it, the procedure was over.
"He left with a smile on his face," Stephanie said. "The whole car ride home, he couldn't stop talking about how cool those goggles were." Two weeks later, Chance was back on the baseball diamond, playing his favorite sport. He plans to keep playing baseball through school and hopefully make the major leagues.
"I want to have a really good batting average and always hit a double every game, at least," he said.