Stop the Bleed — Turning Bystanders into Lifesavers
Uncontrolled bleeding is the No. 1 cause of preventable death in a traumatic event. The difference between life and death for a person who is severely bleeding is often determined within a matter of minutes.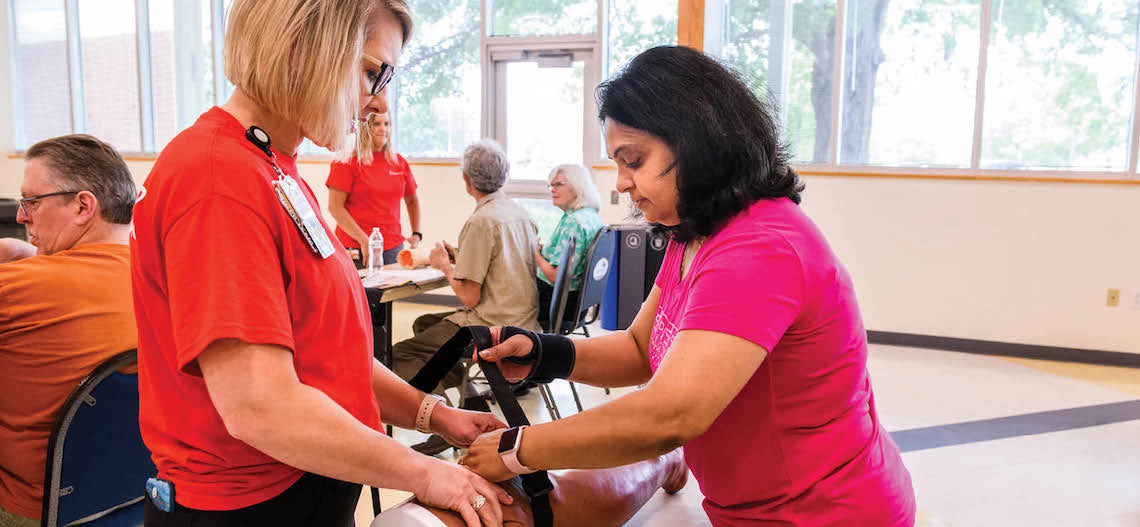 For situations such as a shooting or natural disaster, emergency response is often delayed, making it critical for those around to know proper bleeding control techniques.
Join Us for Our Community Trainings
Wednesday, May 18, 2022
In-Person Training Sessions
Session 1: 1-2 p.m.
Session 2: 2:30-3:30 p.m.
Located at the ARC
1701 West Ash Street, Columbia, MO (Map)
Friday, May 20, 2022
Walk-up trainings offered in conjunction with the Red Cross blood drive.
Get an abbreviated training session at our booth any time between 11 a.m. and 3 p.m.
Located at the Columbia Mall just outside of Alter'D State
2300 Bernadette Drive, Columbia, MO (Map)
No registration required for these events. We'll see you there!