Read the latest edition of MU Health magazine.
First Impressions
For nurse, most rewarding part of career is helping and comforting older patients.
Read more
COVID-19
Nurses have played key roles in MU Health Care's response to coronavirus pandemic.
Read more
Orthopaedics
Brothers can make music again after undergoing surgery for spinal stenosis.
Read more
Family Medicine
New clinic will expand options for patients in Boonville.
Read more
Cardiology
Elementary school principal brings smiles to students' faces after recovering from aortic dissection.
Read more
Cancer Care
Passionate sports fan is now an advocate for early screenings for colon cancer.
Read more
Bariatrics
Mother and daughter regain independence with the help of bariatric surgery.
Read more
Letter from MU Chief Executive Officer
None of us expected 2020 to play out like it has. But for all of the uncertainty COVID-19 has brought our society, here in mid-Missouri, it's also brought us together as one unified team.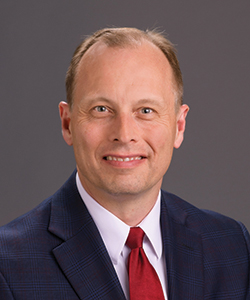 The COVID-19 pandemic is one of the biggest challenges MU Health Care has ever faced. The last year was marked by the loss of life, loss of jobs and loss of moments when we could gather and enjoy each other's company.
It was marked by loss, not defined by it.
I say that because when I reflect on the last year, I think about the way our people responded during a prolonged crisis to protect their friends and neighbors across Missouri. From drive-thru testing sites built almost overnight, to the expanded use of telehealth, to the expert care provided to the sickest patients with COVID-19, to the remarkably organized and efficient system that vaccinated thousands of people per month, I've seen our team shine day after day.
Let me brag a little on the architects of that effort, because they don't like to brag on themselves. It starts with the co-leaders of our incident command team, Chief Nursing Officer Mary Beck, DNP, RN, and Chief Clinical Officer Steve Whitt, MD. They not only guided MU Health Care's COVID-19 response, they counseled city, county and state officials on best practices. If our incident command's planning chief, Steve Barnes, MD, was calm and clearheaded as he systematically prepared our health system to deal with a pandemic, it was probably because he was once an Air Force trauma surgeon who helped organize medical care for injured U.S. soldiers in Iraq. I would put those three leaders up against absolutely anyone in the country for their leadership qualities.
Plans are only as good as the people who carry them out, and up and down the line, from the doctors and nurses to the dedicated food service and housekeeping workers, it has been a heroic effort. Every one of them has helped us not just weather the storm, but actually grow stronger.
Jonathan Curtright
Chief Executive Officer
University of Missouri Health Care
Letter from Executive Vice Chancellor for Health Affairs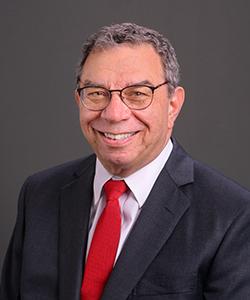 MU Health Care embraces the diversity of our employees and patients and is determined to make all of them feel welcome. That's why we are excited to introduce Nikki McGruder — our director of diversity, equity and inclusion — in this issue of MU Health magazine.
Actually, you might already know Nikki. She worked with local businesses on diversity matters for several years before she joined our leadership team in August 2020. The Columbia Chamber of Commerce recently honored her as its 2021 Outstanding Citizen of the Year, which tells you how respected she is in the community.
We were already committed to the principles of diversity, equity and inclusion, but Nikki helps us keep improving. The point is this: We don't just expect MU Health Care to be a welcoming place for employees and patients of any race, religion, gender or sexual orientation — we work at it every day.
Richard J Barohn, MD
Executive Vice Chancellor for Health Affairs
University of Missouri