Read the latest edition of MU Health magazine.
First Impressions
Empathetic personality helps patient service representative make connections wherever she goes.
Read more
Child Health
Team of specialists at Children's Hospital deliver coordinated care to help a little girl thrive.
Read more
Cancer Care
Plant scientist faces the future with confidence after surgery for sinus cancer.
Read more
Bariatrics
Busy mother of five is on a roll after weight loss surgery.
Read more
Cardiology
Mitral valve repair gives grandfather energy to tackle new projects.
Read more
Orthopaedics
Shoulder replacements help horseback rider get back in the saddle.
Read more
Giving
Extra Life program gives gamers a chance to help Children's Hospital while having fun.
Read more
The Pinkels help kids through a donation from the GP M.A.D.E Foundation.
Read more
Injury Prevention
The Keep Your Keys program helps older drivers stay safe on the road.
Read more
Letter from MU Chief Executive Officer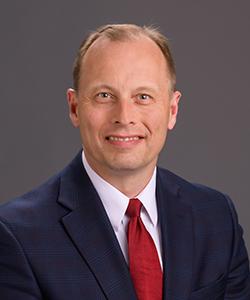 More than two years after COVID-19 arrived in Missouri, the pandemic lingers. Sometimes it runs hot, as a new variant sweeps the state. Sometimes it runs cold, and life almost feels normal again. But even during the calmer periods, there are people sick with COVID-19 and there are MU Health Care heroes helping them get better.
Our doctors and nurses continue to do their amazing work at the bedside every day, but they're not the only heroes. All across our organization, MU Health Care employees have shown amazing dedication and selflessness throughout the pandemic. I want to highlight three who have inspired me.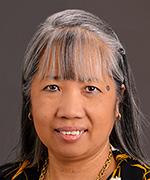 I'll start with Lilian Nelson. Lilian works in Environmental Services. On paper, her role is a housekeeper, but in reality, she is an infection fighter. Think back to the early days of the pandemic, back when we were learning how the coronavirus spread, back when there were no vaccines to protect us. From the first day patients with COVID-19 started to arrive, Lilian has worked in the intensive care unit. This means spending her shifts cleaning rooms occupied by infected people and quickly disinfecting empty rooms to prepare them for the next sick person. Lilian said yes. She didn't even hesitate. Despite the length of the pandemic and the strain on Lilian and her teammates, she has kept up her energy and a can-do attitude.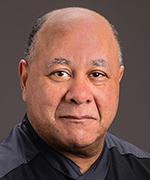 Next, I want to introduce you to Larry Mason. Larry works for Nutrition and Dining Services as a cook. It takes a well-coordinated team to feed patients at our hospitals. Many of our own employees had to miss work because of sickness during the peak waves of COVID-19, so it was a constant challenge to make sure all the kitchens were staffed. Day or night, weekday or weekend, every time Larry was called in an emergency, his answer was yes. His only question was where to report for duty. No matter the circumstances, he arrived with a smile, ready to get to work so our patients would get to eat.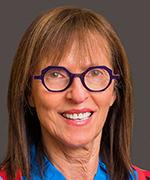 Finally, I want to tell you about Dasi Schlup. Dasi works for our case management team as a social worker. Very early in the pandemic, a mother with COVID-19 delivered a premature baby. After being discharged from the hospital, the mother needed to isolate from her husband, so our case management team arranged for her to stay at a nearby hotel. Unfortunately, she didn't have the means to order restaurant meals. That's when Dasi sprang into action. For four days, Dasi picked up food from the hospital cafeteria and brought it to the mother at the hotel, then took the mother's breast milk back to her baby in the hospital's neonatal intensive care unit.
There is an old saying that adversity doesn't build character, it reveals it. That's true for Lilian, Larry, Dasi and countless other MU Health Care heroes who have made sacrifices along the way during this long pandemic. They continue to do so today. They do it because they are committed to providing patients the absolute best care. They do it because that's what heroes do.
Jonathan Curtright
Chief Executive Officer
University of Missouri Health Care
Letter from Executive Vice Chancellor for Health Affairs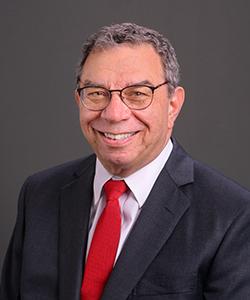 The need for health systems to address health disparities has been underscored by challenges brought on by the pandemic. Equitable access to safe and effective vaccines is critical to the health of our communities — it is certainly crucial to ending the COVID-19 pandemic. While COVID-19 provides the most recent evidence, health disparities are not new. Strategies to address all the ways to improve health are needed now more than ever.
We are part of a special community here in mid-Missouri. Numerous civic groups are dedicated to solving a variety of challenges, including health disparities. MU Health Care recently hosted a meeting led by the Randolph County Caring Community Partnership. The focus of this meeting was to reduce vaccine hesitancy in the African American community. It was attended by African American faith and community leaders and youth in our area who are dedicated to solving challenges in the community.
A panel of representatives from MU Health Care discussed important topics such as vaccinations and mental health burdens on youth, as well as how Medicaid expansion has improved access to health care for many Missourians.
MU Health Care's mission is to save and improve lives. This commitment extends beyond the health care we deliver within our facilities — it means we must contribute to change in the communities we serve. MU Health Care is dedicated to cultivating an environment that is free of racial, gender, age, ability, religious or any other form of discrimination. We know that building this environment must go beyond the pandemic that has already challenged our world. Together — as an organization, community and society — we must champion efforts that lead to real improvements in the ability to achieve maximal health and wellness.
Through collaborations with organizations like the Randolph County Caring Community Partnership, we are part of the community fabric for improving health equity.
It is going to take community leaders and influencers to build trust and share evidence-based information around this important effort. Our community has the resources and tools necessary to save and improve lives for everyone. There is no better time to put these tools to use than right now.
Richard J Barohn, MD
Executive Vice Chancellor for Health Affairs
University of Missouri