When Shelby Welling was diagnosed with scoliosis at age 13, one of her first concerns was how the condition would affect her ability to compete in pageants. The Jefferson City resident didn't have long to worry about it. The 2019 National American Miss Missouri Preteen pageant was right around the corner.
"At first, I kept thinking, 'Why me?' and didn't think I could do it," Welling said. "Then I decided that I was just going to rock it and make it the best pageant I've ever done."
The judges must have noticed. At the crowning ceremony, Welling, wearing her favorite white gown, was glancing around at her fellow competitors, wondering which of them would take the top prize. Then she heard her name.
"I was so surprised," she said. "I cried because I was happy but also because of what I had just gone through."
Welling was just getting started in her treatment, but with the help of an innovative surgery at MU Health Care, she would return to her favorite activities and then find a way to help other kids with scoliosis.
Ahead of the curve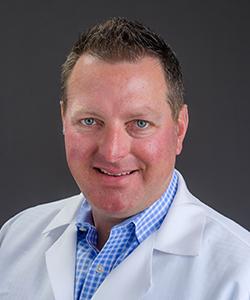 Welling was diagnosed with scoliosis during her annual sports physical and was referred to MU Health Care pediatric orthopaedic surgeon Dan Hoernschemeyer, MD. Her spine had a 37-degree curve, so the first step was bracing, which can often stop the curve from getting worse.
Unfortunately for Welling, the brace didn't solve the problem, and within a year the curve had progressed to 45 degrees.
"I could see where things were going with Shelby's curve," Hoernschemeyer said. "If we intervened with VBT, then we could preserve motion and flexibility in her low spine — two things that are important to her as an active, athletic teenager."
The traditional surgery to correct scoliosis is called spinal fusion, a procedure that permanently connects two or more vertebrae in the spine. MU Health Care is one of only a handful of health systems in the nation that offer an alternative to fusion called vertebral body tethering, or VBT.
VBT is a minimally invasive procedure for scoliosis patients who are still growing and have spinal flexibility. Screws are affixed to the outside of the vertebra in the curved area of the spine. A polyethylene cord connects the screws and provides tension to help straighten the spine as the patient grows.
Stacy Welling, Shelby's mother, was worried that a fused spine would mean her daughter wouldn't be able to play volleyball or golf again. The family decided Shelby would benefit most from VBT.
"She had skeletal growth left, and it was a now-or-never kind of thing," Stacy Welling said. "Shelby and my husband were onboard right away."
Hoernschemeyer performed the procedure in November 2020. After a five-day stay in the hospital — highlighted by the opportunity to eat all the cherry popsicles she desired — Welling returned home to continue her recovery.
"I was worried about hurting myself and was extra careful," she said. "But after the first few weeks, it got better. Going up the stairs when I went back to school was difficult, but I noticed it getting easier each week."
In mid-February, she even went skiing with her family, something she couldn't have imagined before her surgery.
"My brace held me back," she said. "To think that 12 weeks after surgery, I was not being held back is amazing."
Eager advocate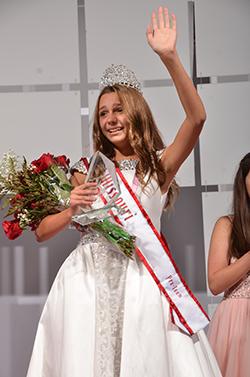 Her progress was no surprise to Hoernschemeyer, who has worked with about 90 VBT patients since pioneering the procedure at MU Health Care in 2014. He encourages parents of children with scoliosis to be proactive if they might want to consider VBT.
"Kids can progress through multiple stages of the skeletal maturation process and miss the window of opportunity for VBT in just six months," he said. "If patients wait until their physician brings up surgery for their scoliosis, it could be too late for tethering."
Welling is grateful that she had the VBT procedure and wants to help other kids dealing with scoliosis. As a pageant competitor, she is required to have a platform — a cause she supports — but she wanted to do something more.  So she started her own nonprofit company, Embrace the Curve. She used her own money and a donation from her grandparents to kick things off. Now she raises funds to provide scoliosis patients with care kits that include candy, books, stress balls and more to support them after diagnosis.
For this pageant queen, helping others is her crowning glory.
"This idea started out as a platform for my pageant, but it grew into something I'm truly passionate about," she said. "I want other kids that go through this to know that everything they're feeling is normal and it's going to be OK. I know I can help people through my experience, and I want to do this forever."