A new year represents a new beginning.
For Jennifer and Jose Rodriguez of Columbia, that means settling into a new morning routine. Their 7-year-old daughter Natalia is starting second grade, and their 4-year-old daughter Gabby is heading to preschool. This presents the family with a time crunch they have never faced before.
"Now that Natalia is in school, we can no longer capitalize on preschool's flexible start time," Jennifer said. "Putting together breakfast, lunch and snacks in a timely fashion requires a new level of planning and thought. It's exciting, but it's also kind of nerve-racking and stressful."
Jennifer and Jose have always been mindful of nutrition, and they try to prepare healthy meals and snacks whenever the morning rush allows for it.
"What we like to make and what we have time to make are sometimes two different things," Jennifer said. "But we always aim to make nutritious breakfasts, lunches and snacks that feature enough variety to keep our kids excited."
Jennifer and Jose face a tall task every morning, but it isn't insurmountable. For families in the same boat, the following suggestions from MU Health Care providers should help.
The Breakfast Benefit
Mornings are often the most hectic part of the day, leading some families to skip breakfast altogether.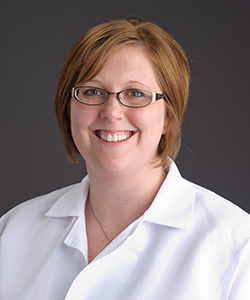 "It has long been stated that breakfast is the most important meal," said Julie Benard, MD, a pediatrician and board-certified pediatric obesity medicine specialist with MU Health Care. "Many studies show that kids and adults who eat breakfast perform better in school and at their jobs, and they also find it easier to maintain a healthy weight."
Michelle Bauche, a MU Health Care dietitian, said whole-grain cereal, oatmeal and a sprinkle of granola in low-fat yogurt can all serve as quick, healthy breakfast options. She also suggested eating whole fruit instead of fruit juice. Juices tend to be packed with sugar, and the juicing process removes most of the fiber.
Bauche and Benard recommend avoiding bacon and sausage because they are high in fat and sodium. Instead, try creating breakfast sandwiches using lean deli meats such as ham or turkey.
"One of my go-to breakfasts is a slice of whole grain bread topped with a few slices of avocado and a lean source of protein," Benard said. "Sometimes I'll use deli meat. Other times I'll use an over-easy or hard-boiled egg."
Bauche suggested making breakfast sandwiches in bulk at the beginning of the week and storing them in the refrigerator for easy access.
Lean Lunches
When packing lunches, parents frequently turn to processed foods they can quickly toss into a lunchbox.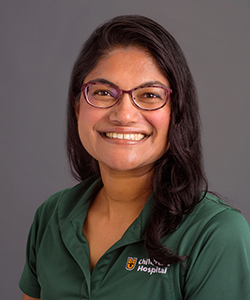 "Parents often assume that packing a healthy lunch requires making things from scratch," said Sherly Cherian, a MU Health Care dietitian. "As a result, a typical lunchbox is filled with high-fat, high-sodium foods like chips, cookies and leftover pizza."
Cherian said it doesn't take much time to fill Ziploc bags with sliced fruit or vegetables — items with more fiber, vitamins and antioxidants than pre-packaged foods. She also said to include a complex carbohydrate such as whole wheat crackers, a source of protein such as almonds and a water bottle instead of a juice box.
Benard echoed Cherian's advice, adding that lean proteins such as chicken breast or tuna are also great lunchbox options.
"Though healthy lunches take a little extra planning, it's time well-spent because you are promoting healthy growth and development in your child," Benard said.
Sensible Snacks
Most kids come home from school in need of a snack to hold them over until dinner. Though it might be tempting to stock up on quick, cheap options such as pizza rolls and ramen noodles, Bauche said parents are better off using after-school snacks as an opportunity to instill healthy eating habits.
"After school is the perfect time for adults to provide guidance on snack choices and portion sizes," she said. "Snacks are intended to curb hunger just enough until the next meal, and this can usually be accomplished in 200 calories or less."
Benard said to replace common salty snacks with healthier items such as string cheese, raw vegetables and sliced fruit.
"When serving raw veggies, including a small amount of ranch dressing, hummus, guacamole or plain yogurt can help entice kiddos to eat them while also providing some extra fiber and vitamins," she said. "The same goes for fruit. Pair it with a small amount of peanut butter or Greek yogurt for some added protein."
Benard said it might take time for kids to feel satisfied after eating smaller, healthier snacks — especially if they are used to eating large quantities of salty treats after school. It's important to be patient with them as their bodies adjust.
"If your child is still hungry after a nutritious snack, encourage him or her to drink a glass of water rather than eat more snacks," Benard said.