As a fourth-grader, Ellie Dunnaway noticed a patch of dry skin on her scalp. She didn't think much of it at first. Then, the red-and-silver rash spread to her arms and legs.
She was diagnosed with plaque psoriasis, a disease in which excess dead cells pile up on the skin's surface and form raised scales. Eventually, about 90 percent of her skin was covered.
"It's embarrassing," said Dunnaway, a 16-year-old from Versailles, Missouri. "People wonder what it is. Nobody was ever rude when they asked questions, but they didn't understand, and I had to explain it to them."
Dunnaway didn't let the condition stop her from competing in softball and track, nor from joining multiple school clubs, such as Future Career and Community Leaders of America, but the pain and itching of the rashes took its toll. 
"Sometimes in the night, it felt like something was crawling on my skin. My sleep was affected a lot," she said. "If someone bumped me, the pain would be intensified. It would almost kind of burn at times." 
She tried a progression of treatments: light therapy, steroid creams and prescription drugs. Sometimes she got temporary relief, but none of the treatments offered a long-term fix. 
"We would try over and over again," Dunnaway said. "It would start to clear up and not be so inflamed, but then it would come back and be worse. You don't know what else to do after a certain point." 
On a 2017 visit to MU Health Care dermatologist Kari Martin, MD, she got a glimmer of hope.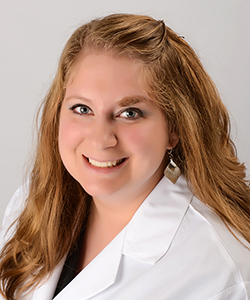 MU Health Care had just been approved as a site for a clinical trial of a plaque psoriasis medication. Most dermatologists had no access to this treatment, but as an academic health system, MU Health Care offers patients the opportunity to join research studies of innovative drugs, therapies and devices. 
"It gives patients access to a medicine that wouldn't otherwise be available," Martin said. 
Once a month, Dunnaway received an injection and underwent multiple tests and screenings to make sure the medication — ixekizumab — wasn't adversely affecting her health in any way. 
"That's what made me comfortable," said her mother, Stefanie Pryor. "I knew they were going to watch her really closely. If they saw anything change, we could stop at any time."
Dunnaway said that unlike her experience with other treatments, the clinical trial drug started to clear her skin within weeks, and she didn't experience new flareups. 
"I had the skin condition for quite a while, so I almost had to come to terms with not having to deal with it anymore," she said. "You feel trapped by the pain and itchiness. And people were normally really nice about it, but you always worry that someone is going to be grossed out. So, after my skin cleared and I came to terms with it, it was really freeing and exciting. It was sort of like opening a new chapter in my life."
With her psoriasis in check, Dunnaway could pursue a new passion: wrestling. She was the student manager for the Versailles High School team as a freshman and sophomore. Even if she wanted to compete against boys at that time, she wouldn't have been able to because of the sores on her skin.
In 2018-19, the Missouri State High School Activities Association sanctioned girls wrestling as an official sport, and Dunnaway joined the team. 
She even made the news. On Jan. 5, 2019, Columbia television station KMIZ covered the Wonder Woman Tournament at Battle High School and showed highlights of Dunnaway pinning her opponent. Afterward, a smiling Dunnaway was interviewed and declared the event to be "super awesome and inspiring."
Dunnaway was always a positive and outgoing girl, but with her skin condition now under control, she is even more confident and enthusiastic.
"It really does feel amazing," Dunnaway said. "The big thing for me was always the pain and itching. That's something you can never get used to. It just feels so good to not have to deal with that anymore. I feel open and free."