Every Monday and Friday, a group of friends gathers to play pickleball at Faith Lutheran Church in Jefferson City, Missouri. It's a chance to get some exercise and enjoy one another's company.
Sonya Kibbee is a regular. But recently, she found herself struggling to get there. Depression was getting in the way.
"I just felt really sad," Kibbee said. "Then I would get to a point where it was really hard to make decisions. Even tiny decisions that we usually make and don't even think about got impossible for me."
Kibbee is no stranger to depression. She's been dealing with it off and on for nearly 20 years. When depression hit, medication and traditional psychotherapy got her through. This time, however, things were different. The medication and therapy weren't working like they had in the past. It got serious enough that she needed to take a leave from her job as a physical therapist.
She was hospitalized three times in the course of several months to help her overcome thoughts of suicide."
I was getting really frustrated because it just seemed like the medicine wasn't cutting it," Kibbee said. "I was taking it and going to counseling. Everything was helping a little bit, but it just wasn't enough."
During her struggle, Kibbee's daughter mentioned an acquaintance who successfully tried a treatment called transcranial magnetic stimulation (TMS). With renewed hope, she did some research and found out MU Health Care offered the treatment. Because she had already tried medication and therapy, she was an ideal candidate.
Muaid Ithman, MD, is an associate professor of psychiatry at the MU School of Medicine and the medical director of MU Health Care's Neuromodulation Clinic, which offers TMS.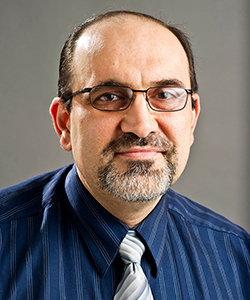 "TMS delivers a powerful magnetic pulse to the nerve cells in the region of the brain that is associated with mood," Ithman said. "These pulses stimulate neurotransmitters in the brain, which improves the communication between different regions that are responsible for mood regulation. Over time, it is a very effective treatment for depression."
Kibbee was a bit nervous, not knowing what to expect from this new treatment. But it offered her hope, so she decided to try it.
At Kibbee's first appointment, Ithman first used the TMS machine to determine what dose would be needed for treatment. Then, he moved the device over the area of the brain thought to control mood. For about 20 minutes, the device delivered magnetic pulses to that location. "It really just felt like someone was tapping on my head," Kibbee said. "It didn't bother me at all."
After a week of daily treatment, she started to feel her depression lift.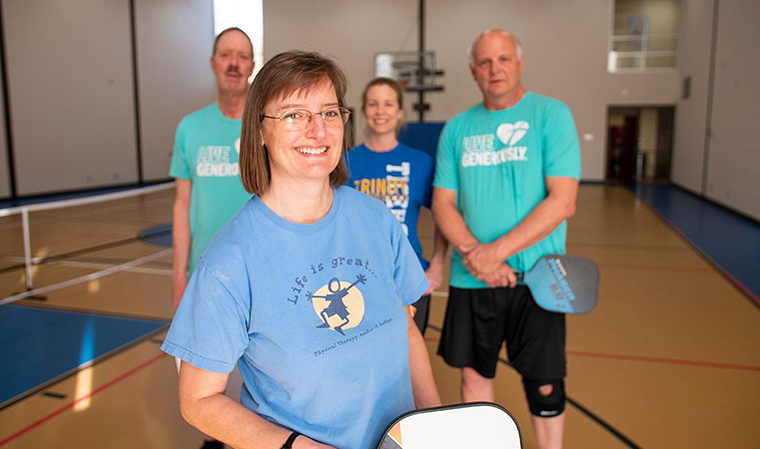 "I remember that very next week, I actually felt like getting my hair cut," Kibbee said. "I hadn't had it cut in months — I just didn't feel like it. I didn't feel like doing anything nice for myself. But that second week, I went and got a haircut. I felt so much better."
Ithman said 50-60% of his patients experience a noticeable improvement with TMS and about 33 percent of the patients achieve remission, which means all depressive symptoms go away.
That was the case with Kibbee.
"It also doesn't have the same set of side effects that traditional medication does," Ithman said. "It's an innovative, life-changing treatment that allows our patients to regain control of their lives."
Kibbee had a total of 33 treatments and can go back for additional sessions if her depression flares up again. In the meantime, she says she feels like her "old self."
"It's just tremendous," Kibbee said. "I was just so happy and relieved. I was able to go back to work. I am so thankful that TMS was available for me."
She is once again doing the things she loves, like playing pickleball, and is enjoying each day free of the symptoms of depression.