The holiday party is the event of the season. You have the perfect dress. You look great in the high-heel shoes you bought to match, even if they aren't very comfortable. You practice walking with tiny steps and shifting your weight while standing in place. Despite your best efforts, your aching feet ruin the evening.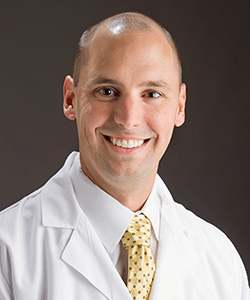 When choosing shoes, there is often a battle between fashion and function. Kyle Fiala, DPM, of MU Health Care's Missouri Orthopaedic Institute, encourages people to focus on comfort and support when buying shoes. High heels are popular, particularly for special occasions such as holiday parties, but most high-heel shoes are designed with a tapered toe box that squeezes feet.
"It's OK to wear heels in moderation, but they put your feet in an unnatural position with added pressure on your toes and the balls of your feet," Fiala said. "If you're going to wear them, avoid anything higher than two inches and opt for wedges with a good midsole."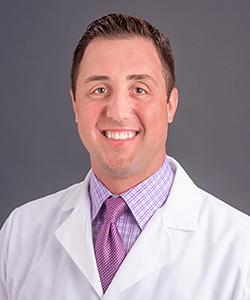 Heels are not the only shoes that can lead to pain and long-term issues. Benjamin Summerhays, DPM, warns against shoes disguised as comfortable options.
"Many shoes today come with built-in cushioning, which can lead to long-term damage," Summerhays said. "Your foot moves a lot more in cushioned shoes, so they have to work much harder. This causes more plantar fasciitis and tendinitis, which we see a lot of patients for."
Summerhays said if inserts are needed, choose firm rather than soft for the best support.
"When you need to set a cup of coffee on a countertop, you want it to be firm and sturdy so that the cup doesn't fall," he said. "Similarly, you want that level of strong support for your feet."
When searching for that perfect holiday shoe, try it on and walk around in the store. Fiala said some of the best shoes for your feet will feel a little uncomfortable at first. Over time, your feet will adjust.
"It's similar to how braces work," he said. "Your feet are used to certain shoes, so your new, supportive shoes feel different. It can be a bit painful until it's broken in, but once you do, it will feel better and lead to better long-term support."
So go ahead and RSVP to that holiday party. You're ready to take it in comfortable stride.