If there's one thing everyone knows about Missouri summers, it's that they are hot and humid. Many families end up spending the bulk of their time indoors in order to beat the heat.
"Often, the heat of the summer will push families inside, limiting their ability to get physical activity," said MU Health Care physical therapist Kelsey Okruch, DPT. "While it is important to stay cool and safe during the summertime, we suggest shortening the duration of your outdoor sessions and increasing the number of sessions each day rather than eliminating your outside time altogether."
Choose Your Adventure
There is no shortage of outdoor activity options in mid-Missouri.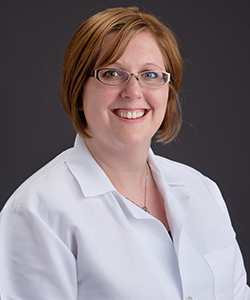 In Columbia alone, there are more than 75 outdoor parks, almost 50 trails and several outdoor swimming pools or "spraygrounds" available for families to enjoy this summer. On top of that, every year, the city holds a competition to see how many families can visit all 40 of its playgrounds over the summer months.

Don't forget that plenty of active fun can also be had closer to home. Simple games such as tag and hide and seek can take place in any backyard, as can water balloon fights — which are a great way to get some exercise while staying cool.
On extra-hot (or rainy) days, head to an indoor pool, let the kids run wild at Tiger Bounce or turn up the radio and have an indoor dance party! Dancing is a surefire way to get the entire body moving.
Fun for the Whole Family
Walking, biking, swimming and dancing as a family doesn't just lead to healthier bodies. It also allows parents and their children to spend quality time together.
"It is much easier to complete physical activity when you are not alone," said Julie Benard, MD, a pediatrician and board-certified pediatric obesity medicine specialist with MU Health Care. "Going for a walk as a family is a great time to explore nature together, chat about life and plan for the future. Even better, being active as a family sets good examples for your children and helps them develop healthy habits they can carry with them into adulthood."