The story may be more than 200 years old, but Abigail Morrall sees a lot of herself in Elizabeth Bennet, the protagonist in Jane Austen's 1813 novel "Pride and Prejudice." 
"I love flawed but happy characters," Morrall said.
Morrall's attachment to the wit and irony in Austen's writing reflects the challenges she's faced in her own life. She was diagnosed at 18 months old with a genetic disorder called spinal muscular atrophy (SMA). Doctors told her parents the disease could kill her before adulthood.
"Both of my parents carry the gene, and there was a 1-in-4 chance of me getting it," Morrall said. "There were four kids in my family — I was the fourth and the only one who got it."
People with SMA can't produce enough of a protein important for the normal functioning of motor neurons that help control muscle movements. Without the protein, the motor neurons die and muscles lose function.
"When I was diagnosed, the doctor told my mom to get to know a respiratory therapist and a physical therapist," Morrall said. "Pneumonia is the primary killer of people with SMA, and it was really just waiting for the disease to take its course."
Despite gradually losing strength as her childhood progressed, Morrall thrived academically and socially as a high school student in Hannibal, Missouri. She went to prom, graduated at the top of her class and was accepted into the University of Missouri. She is a senior with a double major in secondary education and English. 
Morrall now gets around in a motorized wheelchair. Her best friend and caregiver, Jacqueline Louderman, helps her, as does her new 8-month-old service dog, Bonnie, a standard poodle.   
"I'm about as strong as a small toddler in an adult body," Morrall said. 
When she was a little girl, Morrall was told to live in the moment, never knowing how many more years were ahead. But she always prayed for a miracle. And at the age of 23, Morrall got her miracle in the form of a drug that promised to lengthen and improve her life.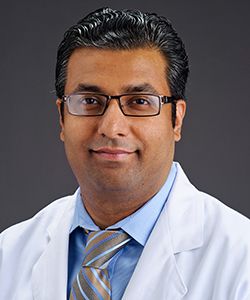 "Spinraza is a new molecule that works by increasing the body's ability to produce a protein called survival motor neuron (SMN), which is essential for motor neuron health," said MU Health Care neurologist Raghav Govindarajan, MD.  "The hope is that it can slow Abigail's progression and help her to breathe on her own longer." 
Govindarajan and his team of nurses, physical therapists, respiratory therapists and rehabilitation specialists have been treating Morrall during her time as a student at MU. Spinraza is expensive — nearly $200,000 per dose — and Morrall needs treatment every four months for the rest of her life. Govindajaran and his team helped get Morrall insurance approval for the treatment.
"When he told me it was approved, I cried," she said. "It was almost like a second Christmas that year. I didn't have to do anything to make it happen, and I don't have to pay a dime."
The treatments started in January, but there was a complication. Since Morrall had a spinal fusion to treat her scoliosis, interventional neurologist Adnan Qureshi, MD, injected the treatments into an opening in her brain instead of her lumbar spine. 
"Not only are we the only place in mid-Missouri who can get this medication for patients, we are one of the very few centers who can do this complicated procedure of injecting the infusion in the brain of those patients who have a fused spine," Govindarajan said. "We have the multidisciplinary team to manage complex patients, we have the expertise to get the medication and we have the experts needed to provide that medication in complex ways."
Spinraza is not a cure in Morrall's case, but Govindarajan sees evidence that it might be for younger patients.
"In a landmark clinical trial, infants treated with Sprinraza experienced a higher survival rate and improvement in motor milestones compared to those not treated," he said. "The study also suggested that early treatment with Spinraza is necessary in order to maximize Spinraza's benefits."
Morrall has noticed a difference since starting the treatments. She has regained some muscle strength in her torso and neck. The new treatments have also changed Morrall's outlook on life. Instead of living for the moment, she's making plans for the future. 
After graduation, she plans to travel and follow Louderman wherever she is accepted to medical school. In the short term, Morrall will teach and begin work on graduate-level courses. Her dream is to get a doctoral degree and teach literature in college.
"My favorite place to be in this entire world is in a literature classroom at a university," she said.
And as she held a copy of "Pride and Prejudice" in her right arm, which is tattooed with the quote "most ardently" taken from the novel, she explained how she hoped to be a mother someday. That's something she never dreamed possible just one year ago.
"I am very happy to have this new hope, to actually look toward my future and not worry what I'll miss out on," she said. " Instead, I can focus on what I get to now have in my life."