It happened so quickly. One minute, Larry Potterfield was on the top step of the ladder, reaching to open the door to his box blind, his mind on the morning hunt. The next moment, he was laying in the grass 10 feet below, unable to move.
The 69-year-old assumed this injury would be like the few others he had suffered through decades of hunting — no big deal. But when the pain reminded him this was no ordinary fall, he called in reinforcements.
It was 5:30 a.m. on Oct. 30, 2017, the frosty opening day of youth deer-hunting season. Before the sun came up, the hunt was over and Potterfield's 13-year-old grandson, Benjamin, was hiking across the Howard County farm field to bring the truck to rescue his grandfather. Sensing that would not be enough, Potterfield called his daughter, son and son-in-law, who were staying nearby. After all parties assessed the situation, they called the ambulance and Potterfield was on his way to University of Missouri Health Care's Level 1 trauma center in Columbia.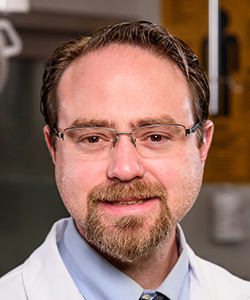 A multidisciplinary team of specialists sees about 30 major hunting accidents every year along with dozens of other minor injuries that bring people into the emergency department.
"We see everything from orthopaedic injuries like broken legs and arms to intra-abdominal injuries — injuries to the bowel, liver, spleen, kidneys, those kinds of things — to chest injuries," said trauma surgeon Jacob Quick, MD. "You name it, it can happen."
Quick, who is an avid hunter, said gunshot injuries are rare. He mostly sees hunters who were not wearing a harness and suffered a fall. Quick said the new full-body harnesses are more comfortable and less cumbersome than older styles.
Potterfield, who was wearing slick-soled boots, slipped on an icy step as he climbed his deer stand.
"If it can happen to Larry, it can happen to anyone," said his wife, Brenda Potterfield. "It was a wake-up call."
Her husband of 48 years is the founder and CEO of MidwayUSA, the Boone County-based online shooting, hunting and outdoor products retailer. Potterfield has hunted on five continents, and safety is a priority for him. But he knows no one can be fully attentive all of the time.
A veteran of the U.S. Air Force Medical Service Corps and an eternal optimist, Potterfield described the moments after the accident on his company's Facebook page: "Luckily, I only broke my femur and cheekbone, and Grandson Benjamin (age 13) used his Boy Scout training to keep me warm and comfortable until my son Russell and son-in-law Nick arrived and decided to call an ambulance."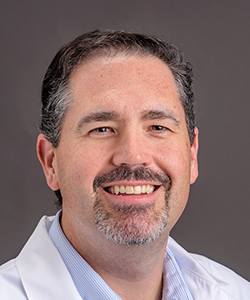 Their quick action, and a cell phone signal that worked from the field, made a difference for Potterfield's comfort and outcome. He had reconstructive surgery on his left eye. Surgeon Brett Crist, MD, of MU Health Care's Missouri Orthopaedic Institute, inserted a rod into his left femur to stabilize the bone. Four weeks later, Potterfield was walking. A year later, he is running up and down steps to further strengthen the muscle. 
Since the accident, Potterfield has made a few modifications to the stand. He added a second handrail, an edge piece on the end of each step and a heavy-duty handle on the inside of the door. This extra handhold, large enough for a gloved hand, gives Potterfield a new place to grab when stepping from the ladder into the blind. And he had new rubber soles put on his work boots.
Potterfield will be back in the same blind this fall ready to make new family memories of a successful hunt.