On the afternoon of Feb. 2, 2018, Eric Prullage and Colleen Compas were in a biochemistry lab, engrossed in making copies of a DNA segment with a method called polymerase chain reaction. The University of Missouri senior biochemistry students heard a thud and looked up from their work to see their professor, Shuqun Zhang, PhD, flat on the floor.
When Zhang didn't get up, Prullage sprang into action, setting off his own chain reaction that would save Zhang's life.
"Are you OK?" Prullage asked Zhang.
When there was no response, he called 911. Zhang was unconscious and made a rattling sound when he breathed — a sign of a possible cardiac arrest. Prullage is an Eagle Scout and, after a quick reminder from the 911 operator, he began to perform hands-only CPR. His years of training from the American Heart Association came rushing back as he pushed hard and fast on his professor's chest.
"We knew he was doing it right because the circulation was coming back to his mouth and it was less purple at that point," said Compas, who assisted Prullage during the incident.
MU Health Care's emergency services team arrived minutes later. The ambulance driver, Justin Brooke, is a former biochemistry student and knew exactly where the classroom is.
Paramedics took over from Prullage and used an automated external defibrillator twice to reset his heart to a normal rhythm. Once they got his heart beating again, he was taken to University Hospital.
Zhang's fight was just beginning. But at least he had a chance.
Clinging to life
In University Hospital's intensive care unit, Zhang's lungs were filled with fluid and his kidneys were failing. He underwent dialysis and was monitored by the ICU team. He remained in a coma for two weeks and didn't respond to pain tests. Doctors were concerned about potential brain damage from lack of oxygen while his heart was stopped.
His wife, Yidong Liu, was prepared for the possibility that he would never wake up. But on his 14th day in the hospital, he began to respond with hand squeezes. A few days later, he was up and alert, albeit not in his normal state of mind.
"I lost memory from about four weeks before the event and also a week after I woke up," Zhang said.
He also had to relearn how to walk and perform daily tasks such as brushing his teeth, which took about a week. Meanwhile, his doctors performed a series of tests to determine the cause of his cardiac arrest. Zhang, 55, had always been healthy and had no family history of heart problems. An electrophysiology test showed he suffered from Brugada syndrome.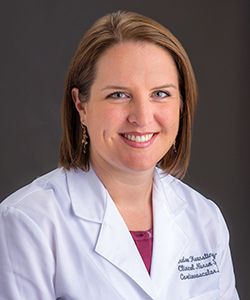 "It's a genetic disorder that causes an abnormality in the electrical circuit of his heart, making him more prone to having sudden cardiac arrest," said MU Health Care's Andrea Kuensting, AHCNS, an advanced practice nurse who works with electrophysiology patients, including Zhang.
A defibrillator was implanted in his chest. If his heart falls out of rhythm, the device automatically will detect and treat the arrhythmia to protect against another cardiac arrest.
Back to class
Zhang's students received weekly updates about his health.
"I was so worried that he wouldn't be OK and that he would never be able to do what he wanted to again," Prullage said.
Zhang took some time to rest and recover, but when MU resumed classes after spring break in 2018, he was back in the classroom ready to finish the semester.
"When he came back to see us in April, right before we were to graduate, he still knew what we were trying to accomplish," Compas said. "He was impressed with our results, and it was very heartwarming."
Thanks to quick action from his students, he was able to retain regular brain function, allowing him to continue teaching.
"I feel very lucky that it happened during the class," Zhang said of his cardiac arrest. "My students are capable, and everyone did everything just right so I survived."
It started with some quick-thinking students, including one who knew how to perform hands-only CPR. MU Health Care's Save MO Hearts program offers training sessions on hands-only CPR that can teach the general public how to preserve a life until professional medical help arrives.
"I'd like to think that everybody has it in them to do what I did," Prullage said. "It was just the circumstances I was in that allowed me to save somebody's life. Anybody could do it."