Professional success is often judged by productivity, so it's easy to feel pressure to keep up. If you're not exhausted, you're not as productive as you could be, right?
Beth Orns, MSW, LCSW, patient and family support services manager at MU Health Care's Missouri Psychiatric Center, disagrees with that sentiment.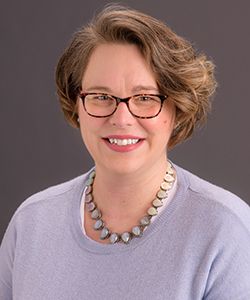 "Claiming burnout shouldn't be considered a badge of honor in the workplace," she said. "It's actually counterproductive."
Orns said putting your mental health on the backburner increases exhaustion, anxiety and the risk of developing depression.
"It's a top-down model," Orns said. "Leaders need to be the ones to set the example for their employees. Employees won't take care of themselves if their leaders don't do the same."
To make self-care a regular part of your routine, Orns recommends taking steps to retrain your brain. Start by taking a lunch break every day instead of eating at your desk and working through your meal. Take a few laps around your office building and enjoy some fresh air to break up your day.
"People often assume that self-care means luxurious spas and bubble baths," she said. "It's about self-maintenance, such as making sure that you're going to your doctor's appointments, getting enough sleep and eating well."
Parents especially find this difficult. So much of their focus is on their children that they forget their own needs.
"Parents need to remember that they are teaching their children what life looks like," Orns said. "Managing your mental health and taking time for yourself allows you to be a better parent for your family."
She recommends finding something that makes you feel more centered. For some, it's quiet-time, self-pampering, reading or writing. For others, it could be exercise, trying a new recipe or spending time with loved ones.
Remember that when you put all of your efforts into work, it inevitably takes away from something else in your life. Carve out time in your day to check in with yourself.
"Maybe that means the dishes stay in the sink one night," Orns said. "We need to start treating ourselves better, and it starts with realizing that you're not being selfish if you take a moment for yourself."
Write a self-care plan and share it with loved ones so that they can provide you the support you need. Empower those around you to do the same.
"If you find that you are still struggling with anxiety or feelings of depression, visit your doctor and seek treatment," Orns said. "Give your mental health as much consideration as you give your physical health."