Growing up on a dairy farm in rural South Africa, Majorie Muller dreamed of someday working in health care, just like her mom. But as the years passed, she realized this career was likely out of her reach because of ongoing political, social and economic unrest in her home country. Instead, she focused on becoming a world-class athlete.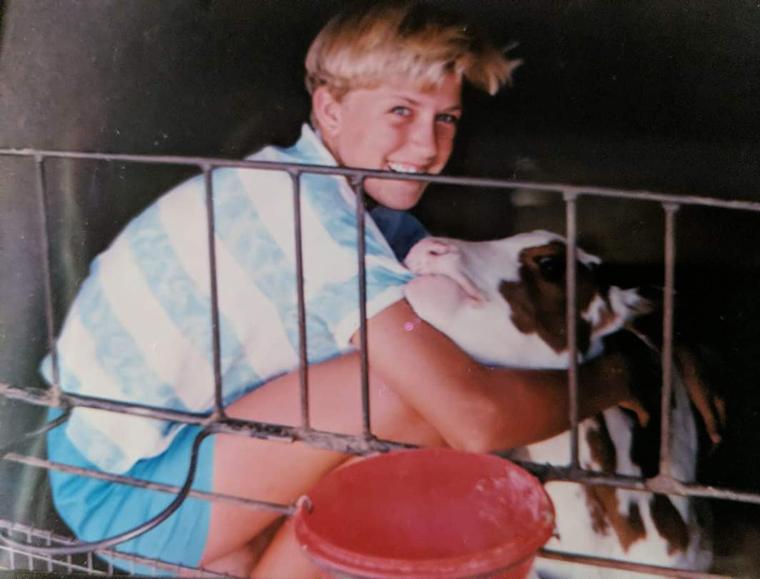 "There was a lot of hatred and hardship in our country, and I knew that getting really good at tennis, my favorite sport, would be the only way for me to get out and make something of myself," Muller said.
But there was one glaring problem: Muller didn't have any tennis gear, and she had no one to play with.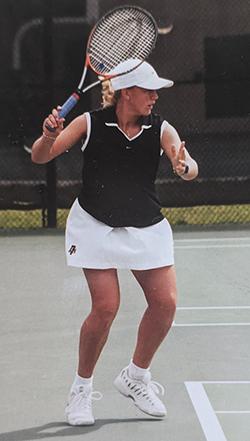 "I made all of my own athletic clothes and played tennis against the wall for six hours a day," she said. "I would actually play barefoot because I didn't have any shoes. When I went to tournaments in the city, people would call me 'the barefoot farm girl.' "
Muller's drive and innovative spirit paid off. Several colleges in America took notice of her skill and offered her athletic scholarships. She chose to attend Tyler Junior College in Texas, where she won two national championships. Then she transferred to Texas A&M University to finish her collegiate career.
After graduating, Muller continued to compete in tennis tournaments, started a coaching career and also got married. But once her first child was born, she decided to step away from the sport to spend more time with her loved ones. She moved to Columbia, Missouri, to be closer to her husband's family in 2008.
A short time later, Muller's dad — who still lived on the dairy farm in South Africa — was diagnosed with terminal cancer. She visited as much as possible to help her mom care for him.
"Shortly before my dad passed away, he called me into his room and told me, 'You need to go back to your family in America and become a nurse. You do a really good job, and I know you've always wanted to be one,' " she said.
The next day, she flew home, began researching nursing schools and enrolled in the accelerated BSN program at MU's Sinclair School of Nursing.
"That 15-month program was one of the hardest things I've ever done in my life, but it was also the most rewarding thing I've ever done in my life," Muller said.
After earning a nursing degree, Muller was finally ready to live out her childhood dream. In 2018, she accepted a position as a registered nurse at MU Health Care in University Hospital's medical specialty unit. She chose that unit because of its important mission and strong leaders.
"I met Megan Cram, the floor manager, during one of my classes, and I could tell she would be a really good person to work for," Muller said. "Also, my mom always told me that I should work somewhere that really needs great nurses, and the medical specialty unit is a place where people are very sick and need excellent care. "
Since joining Cram's team, Muller has formed strong friendships with her colleagues.
"I love being at University Hospital because there is so much culture and diversity," she said. "I am constantly around people from different backgrounds, and I've never seen anybody be judged or denied opportunities for being who they are."
Muller enjoys that there are so many growth opportunities at MU Health Care. Her managers frequently encourage her to develop new skills and explore different areas of the hospital.
"Encouraging our nurses to learn and grow not only benefits their own professional growth but also brings new skills and techniques back to their home unit," Cram said. "Many of our nurses build a strong foundation of skills on our floor and then take those skills with them to more specialized areas throughout our health system. It has been a joy to watch Majorie teach other nurses the skills she has learned over the past year and a half."
Feeling supported and satisfied at work, Muller foresees a long future at MU Health Care.
"Our managers are truly amazing, and because of them, I will work here for as long as I can," Muller said. "If you want to go into the medical field, you definitely want to be a part of MU Health Care. I am so proud to say that I work here."