Whether you are a new graduate, a seasoned nurse or are simply seeking a new direction or more information, you've come to the right place.
University of Missouri Health Care is a leader throughout mid-Missouri in providing excellent patient- and family-centered care. Our nursing staff continuously strives to improve the patient experience and the nursing environment through research, education, quality and safety initiatives.
Supportive practice environment
As part of the state's premier academic health center, MU Health Care offers a full spectrum of care, ranging from primary care to highly specialized, multidisciplinary treatment for patients with the most severe illnesses and injuries. Approximately 6,000 employees serve patients from each of Missouri's 114 counties.
Nurses at MU Health Care work as valued members of interdisciplinary teams in state-of-the-art facilities. Our nurses use leading-edge technology and equipment to provide the best patient care possible. MU Health Care is proud to have received many awards and recognitions.
Employees are offered comprehensive benefits, including medical, retirement, education and more. One of the many great benefits employees receive is access to exemplary health care. The University of Missouri Health System is on the leading edge of technology and research, and is committed to providing patient-focused care to everyone in our community.
Employee stories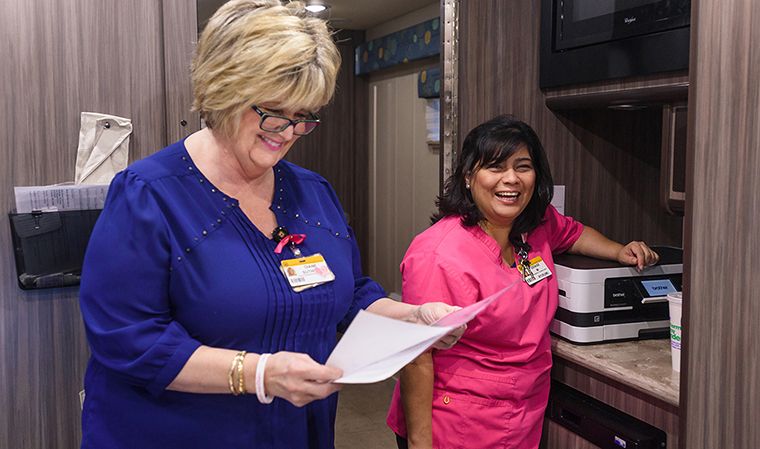 Learn what it's like to work at MU Health Care
Quick Apply