St. Louis native Monica Bates, 59, enjoys an active lifestyle. When she isn't focused on building a new animal hospital in her community, she's exercising and enjoying time with family.
Bates hates to be told she can't do something. Even while suffering from knee pain, she continued to play the piccolo as part of the Marching Mizzou alumni band before the homecoming football game for eight straight years.
"Each year, it got harder and harder because of my knee," Bates said. "I knew I was overdoing it, but I wanted to be there so badly. I wore a big knee brace to make it through the day. But even with the brace, I knew I'd be in so much pain for days afterward that I would barely be able to walk."
Bates suffered from chronic knee pain for years because of a combination of normal wear and tear and a fall that injured her knee cap. She sought treatment from various specialists but found no relief.
"They would tell me, one by one, that my only option was to have a complete knee replacement," Bates said. "But then they would tell me that I was too young and too active for that option. I felt like all hope was lost. I would have to be sad and bent over and limping the rest of my life."
James Stannard, MD, medical director of the Missouri Orthopaedic Institute and the Hansjörg Wyss Distinguished Chair of Orthopaedic Surgery at the MU School of Medicine, agreed that an artificial joint replacement was not her best option.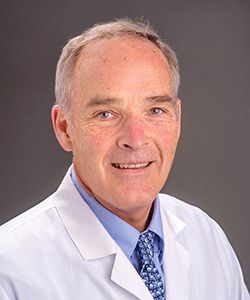 "For patients like Monica, who was 54 years old and trying to maintain a high level of activity when she first came to me, it's tough to recommend an artificial joint replacement knowing they wear out over time," Stannard said. "Artificial joints may last 10 to 15 years or less in active patients, which meant she would need a revision when she was between 64 and 69 years old. She would also have to radically change her active lifestyle if she chose a traditional knee replacement, and we knew that wasn't something she was willing to do."
Stannard offered Bates an alternative treatment at the Mizzou BioJoint® Center. Orthopaedic surgeons use donated tissue and bone to repair knees, hips and other joints. The key to making this type of biologic repair possible was their discovery of a better way to preserve donated tissue.
Stannard, along with James Cook, DVM, PhD, the director of MU's Thompson Laboratory for Regenerative Orthopaedics, led a team of researchers that developed a new bone and cartilage preservation system.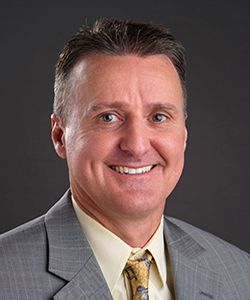 "It took us more than five years of rigorous scientific research to find and patent a new way to preserve donor tissue," Cook said. "The traditional preservation system gave us 20 days at most to implant donated cartilage. With our new preservation system, called the Missouri Osteochondral Preservation System, we have about 56 days. That extra time allows us to use more donated tissue for more joint repairs."
Stannard rebuilt Bates' knee using donated cartilage, meniscus and bone, all preserved with MOPS. After surgery, Bates underwent a year-long physical therapy program to ensure the grafts had time to heal.
"This is a transplant," Stannard said. "We are rebuilding joints using the very same materials that nature, or God, gave us. One of the biggest issues we have with our Mizzou BioJoint® patients is that they are nearly pain-free after years of chronic joint pain. They feel so much better so quickly that they think they can do anything right away. But it takes time for that transplant to actually become a part of their body, so we make sure they adhere to that full year of physical therapy."
"Oh, it's a long process," Bates said. "But I could tell I was getting stronger and stronger. I really can be as active as I want with no restrictions. It has completely given me my life back."
The Mizzou BioJoint® team has performed more than 200 surgeries. Their patients have come from 24 states and six foreign countries. The surgeons follow their patients for life, continuing their study of how well the biologic repairs hold up over time.
"The one thing we still don't know for certain is how long these repairs will last," Stannard said. "Years of research led us to predict that these joints should last 15, 20, even 25 years. But there is no way to speed up time. We won't know for certain until that many years go by. We will continue to do research and refine our techniques as we follow these patients for as long as it takes to prove the joints' longevity."
About three years after her surgery, Bates is exercising, playing soccer with her 4-year-old grandson and marching with the alumni band during homecoming.
"I am so grateful to the donor for the tissue used in my procedure," Bates said. "It's the little victories along the way that remind you how far you've come. I feel so vibrant and alive that I often wonder which knee I had surgery on."
Bates recently led Marching Mizzou as the honorary conductor in "Eye of the Tiger" during a pre-game performance. She had no problems climbing up and down the ladder to lead rehearsals.
Bates has no plans to slow down.
"I am hoping to go water skiing," she said. "I have been working with a trainer to prepare and can't wait to show a photo to Dr. Stannard."