Level I Stroke Center
MU Health Care has been designated one of the state's first Level I Missouri State Time Critical Diagnosis Stroke Centers, the highest recognition a hospital can receive for its stroke program.

Stroke Honor Roll
The Missouri Stroke Program has also been named to the American Heart Association/American Stroke Association's Target: Stroke Honor Roll.

Excellence in Epilepsy Care
The Missouri Epilepsy Program is recognized by the National Association of Epilepsy Center as a Level 4 epilepsy center.

Muscular Dystrophy Association Care Center
MDA clinics utilize a multidisciplinary team approach, meaning individuals can see knowledgeable health care specialists from a variety of disciplines, all at one location.

ALS Association Recognized Center
We are central Missouri's only ALS Association recognized treatment center. 

Accredited Facility Member
American Academy of Sleep Medicine accredited facility member.
Schwartz Center's National Compassionate Caregiver Honor Roll
Our amyotrophic lateral sclerosis (ALS) clinic has become the first ALS clinic in the country to make the Schwartz Center's National Compassionate Caregiver Honor Roll.

Northeast ALS Consortium (NEALS) Recognized Member
As a recognized member of the Northeast ALS Consortium (NEALS), we are rapidly translating scientific advances into clinical research and new treatments for people with Amyotrophic Lateral Sclerosis (ALS) and motor neuron disease.

Myasthenia Gravis Foundation of America Recognized Clinic
We are the first clinic in Missouri to be recognized by the Myasthenia Gravis Foundation of America. 

Charcot-Marie-Tooth Center of Excellence
As a CMTA Center of Excellence, children, adults and families affected by CMT can be assured of receiving comprehensive care by a team of CMT experts.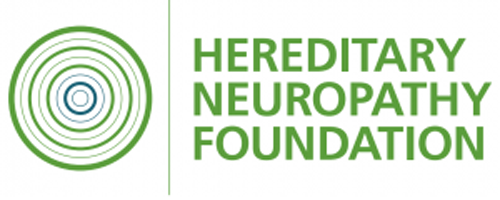 Recognized Center of Excellence by the Hereditary Neuropathy Foundation
The Hereditary Neuropathy Foundation (HNF) is a non-profit 501(c)3 organization which mission is to increase awareness and accurate diagnosis of Charcot-Marie-Tooth (CMT) and related inherited neuropathies, support patients and families with critical information to improve quality of life, and fund research that will lead to treatments and cures.

Member of TREAT-NMD
TREAT-NMD is the largest neuromuscular clinic network in the world.

RYR-1 Foundation
The mission of the RYR-1 Foundation is to support research leading to effective treatment or a cure for RYR-1-related diseases.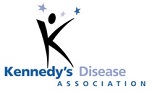 Kennedy's Disease Association
The Kennedy's Disease Association (KDA) financially supports as well as promotes research to find a treatment or cure for this disease.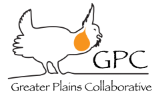 Greater Plains Collaborative
The Greater Plains Collaborative (GPC) is a new network of 12 leading medical centers in 8 states committed to a shared vision of improving healthcare delivery through ongoing learning, adoption of evidence - based practices, and active research dissemination.