The Tiger Tot Mommies group is an online and IRL community for mid-Missouri mothers. Join us on Facebook or in person to discuss a variety of topics to assist you in caring for your little one.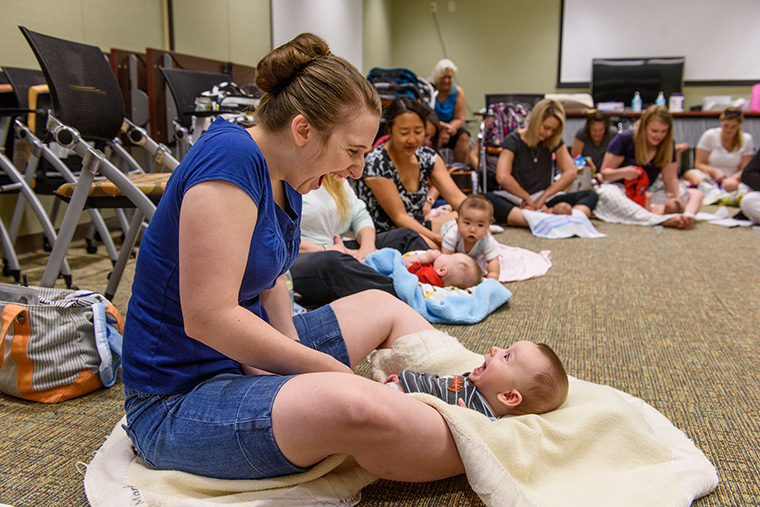 Each month, speakers and topics are available during day or evening sessions to meet your schedule. Plan to attend one or all sessions. A baby scale will be at all meetings for you to weigh and keep track of your baby's weight as he/she grows.
The sessions are free of charge, and registration is not required. Light refreshments will be served, and siblings are welcome. An IBCLC Lactation Consultant will be available at each meeting to answer breastfeeding questions. 
Evening sessions
5:30 to 6:30 p.m. first Thursday of every month
Room 018C, South Pavilion, 400 N Keene St (building directly south of Women's and Children's Hospital)
Day sessions
10 to 11 a.m. second Wednesday of every month
Second floor conference room, South Providence Medical Park, 551 E. Southampton Drive
Connect With Us
*Media interested in Tiger Tot Mommies should contact MU Health public relations at 573-876-0708.*