A hospital admission can add stress to anyone's life in a variety of areas. The case management team at Children's Hospital are an essential part of the health care team.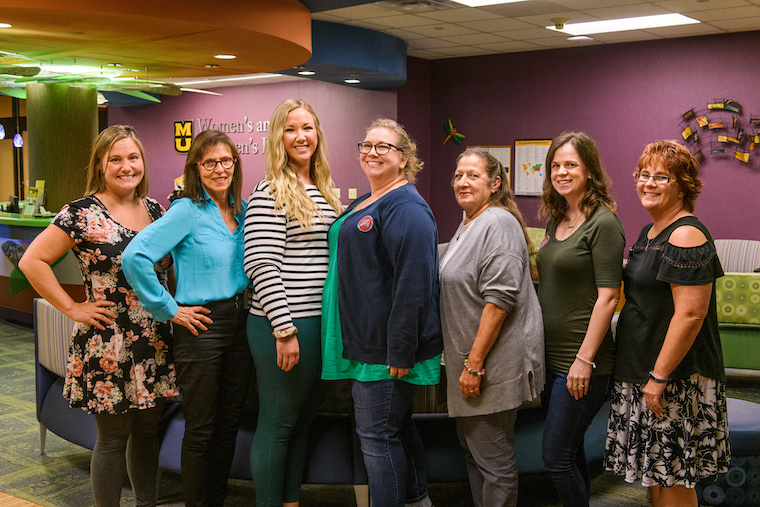 The Department of Care Coordination provides family-centered services to children and families in order to help with the social, financial, psychological, and spiritual needs associated with illness and hospitalizations. These services are free of charge and include the following:
Crisis intervention and therapeutic support
Adjustment to Illness
Crisis Management
Family Concerns
Supportive Counseling
Lifestyle Adjustment
Anxiety/Grief/Bereavement
Medical Fears
Discharge planning
Coordination with Medical Professionals
Community Agency Referrals
School/Work Excuse Letters
Coordinate Home Health Arrangements
Discharge Medical Equipment Referrals
Care planning
Individualized Education Plans
Section 504
Advanced Directives
Power of Attorney
Legal Issues
Community referrals
Financial Assistance
WIC/TANF/Medicaid
Social Security and Disability
Mental Health
Parent Support and Resources
Temporary Lodging/Transportation
Hours
Weekday case managers are on site from 8 a.m. to 8 p.m. Monday through Friday. 
Weekend social work is available from 8 a.m. to 6 p.m. on Saturday and Sunday.
Contact a case manager
Request your nurse or unit secretary to contact your case manager or
Call the hospital front desk at 573-875-9000 and request social work to be paged
Case managers
Emily Harper, LMSW
General Pediatrics
Hematology/Oncology
Kayli Lovell, MSW
General Pediatrics
Pulmonary
General Surgery 
Faith Kummerfeld, LCSW
Pediatric Intensive Care Unit
Endocrinology
Orthopedic Surgery 
Dasi Schlup, LCSW
Neonatal Intensive Care Unit
High Risk Obstetrics 
Whitney Krueger, LMSW
Neonatal Intensive Care Unit
Antepartum 
Mary Killday, MSW
Post-Partum Unit
Labor and Delivery
Missouri OB/GYN clinic 
Claudia Sharp, LMSW
Labor and Delivery
Post-Partum Unit
Adult Med/Surg Unit 
Allison Kemble, LCSW
Supervisor
 
Float/Evening Coverage
Melissa Smyser, LMSW
Kadie Cela, MSW
 
Weekend Coverage
Patricia Ngassi, LCSW
Nicole Logue, LMSW