A rural Missouri man falls and injures his back late at night. He is rushed to the emergency room of the nearest community hospital, but there is no spine MRI expert available at that hour to run the scanner. The doctor caring for this patient alerts an imaging technician working the overnight shift at MU Health Care's University Hospital. Using a "virtual cockpit," the technician assists the person operating the scanner from 100 miles away.
As a result, the doctor can make an informed decision about whether the patient needs to be airlifted to Columbia for advanced care.
That futuristic scenario could soon become reality, thanks to the new Alliance for Precision Health, a partnership between Siemens Healthineers, the University of Missouri System and MU Health Care. Siemens Healthineers is a leading manufacturer of medical technology, such as MRI and CT scanners.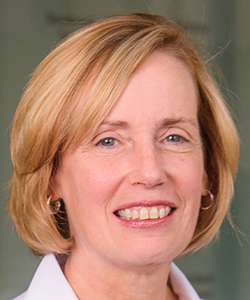 "Siemens Healthineers sells the equipment, but they have come to recognize they are really the experts in how to make the most of the equipment," said Talissa Altes, MD, the chair of the MU School of Medicine's Department of Radiology. "Without their input, it can be the equivalent of buying a Ferrari but driving it around like it's a Yugo. Siemens Healthineers wants to change their paradigm of how they work with radiology departments. This partnership will allow them to come here and share their expertise for helping radiology departments use imaging technology to its greatest capacity."
The partnership is tied to the University of Missouri's NextGen Precision Health Institute, the $220 million research facility under construction next door to University Hospital. The institute, which is slated to open in 2021, will be outfitted with the latest equipment from Siemens Healthineers. Access to the best technology and expertise should increase the University of Missouri's research power and make the UM system a destination for students interested in biomedical careers.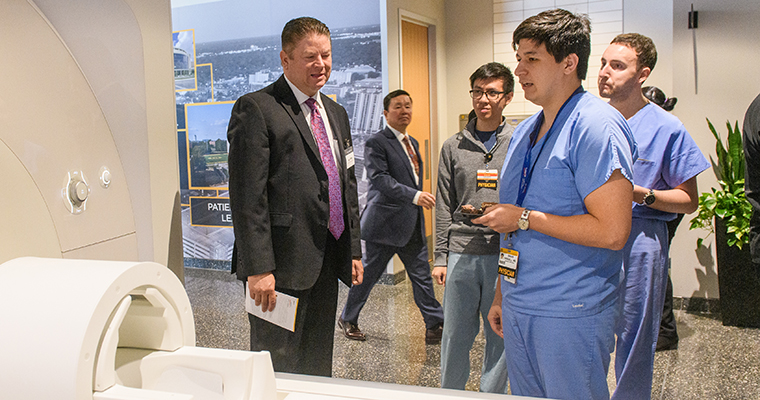 The "virtual cockpit" is slated to go live in the MU Health Care system within a year, and then it could be expanded to other Missouri community hospitals that would like access to round-the-clock imaging. It is just one of several ways the partnership will improve patient care.
Another is the addition of a 7-Tesla scanner — which Altes dubs "the Ferrari of MRIs" — that will be part of the NextGen facility. The 7T offers more than twice the magnetic field strength of a conventional 3T scanner. It is the only 7T scanner cleared for clinical head and knee imaging.
"With the 7T, it's been shown that we can see structures smaller than we can currently see. We get a level of detail in our images that is greater than what was possible previously," Altes said. "Some of these structures we couldn't see before are associated with diseases like different types of dementia and Parkinson's. By being able to see these things, we'll initially be able to do research on whether these are early predictors of the disease's course, and then we'll be able to use it on our patients to help our physicians manage patients better."