Children as young as 6 months are now eligible to receive a COVID-19 vaccine. Margaret Day, MD, a family medicine doctor and the co-chair of MU Health Care's vaccine committee, anticipates many conversations with parents who are wondering whether their little ones should get the shots.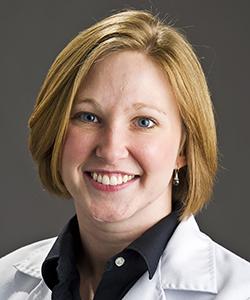 Day's advice is clear: The risk of COVID-19 infection is a serious concern for babies, toddlers and preschoolers; and their best protection against the virus is a safe and effective vaccine.
"As a family doctor and a mom, I advocate for getting these vaccines and strongly recommend them," Day said.
Here's what you need to know before deciding whether to have your child vaccinated.
Are the vaccines safe?
In June 2022, the Food and Drug Administration (FDA) gave emergency use authorization and the Centers for Disease Control and Prevention (CDC) recommended the Moderna and Pfizer vaccines for children as young as 6 months. Those decisions came after both vaccines were tested in clinical trials involving thousands of kids. You can read the CDC summary of the studies here.
"Safety becomes a No. 1 priority when we're vaccinating anyone, but especially kids and very young kids," Day said. "Thinking about severe adverse reactions is important. Luckily, in the group studies for both of these vaccines, that was very, very rare."
In the Moderna study, serious adverse events (SAEs) — reactions that result in a person being hospitalized, for example — were reported in 0.5% of kids who got the vaccine, compared to 0.2% of kids who got a placebo. In the Pfizer study, SAEs were reported in 1% of children who got the vaccine, compared 1.5% of placebo recipients. Among 7,670 kids in both vaccine studies, there were no deaths, no cases of myocarditis (inflammation of the heart muscle) and no instances of vaccine-associated anaphylaxis (a life-threatening allergic reaction).
Like many childhood vaccines, the COVID-19 vaccines can cause minor side effects that usually go away after a day or two.
"For kids who are 6 to 23 months old, irritability and drowsiness were the most common side effects for both vaccines," Day said. "For kids who are 2-5 years old, it was things like pain at the injection site and fatigue."
Are the vaccines effective?
The dosages of the vaccines have been tested to ensure kids receive enough antibodies to be protected while minimizing side effects. The Pfizer vaccine for kids 6 months through 4 years old is 3 micrograms — one-tenth the size of an adult dose — and is given in a three-shot series. The first two shots are spaced three weeks apart, and the third is given at least eight weeks after the second. The Moderna vaccine for kids 6 months through 5 years old is 25 micrograms — one-quarter of an adult dose — given in a two-shot series spaced four weeks apart.
During the studies of both vaccines, some participants who received the vaccine were tested to see how their immune system responded compared to vaccinated young adults. In both the Pfizer and Moderna studies, the antibody levels of the young children were comparable to their adult counterparts.
"Both products are going to be important tools to prevent serious disease from COVID-19," Day said. "They're certainly both expected to help reduce the risk of hospitalization and death in this age group."
Is COVID-19 dangerous for young kids?
Although most COVID-19 infections in young children cause mild illness, the omicron variant has hit children harder than previous versions of the virus. The CDC reported in March 2022 that five times more children 4 and younger had been hospitalized for COVID-19 during the omicron wave than during the previous delta wave.
There also are risks that extend beyond the initial infection. Children who recover from COVID-19 can develop a dangerous multisystem inflammatory disorder called MIS-C or the condition known as long COVID.
"We're learning that long COVID is something that can affect children," Day said. "It can be a constellation of things. People report being tired, brain fog, difficulty concentrating and aches and pains that are difficult to explain."
Day recommends vaccinating kids who have already had a COVID-19 infection, as the vaccine can provide additional protection. You can wait 3 months after a COVID-19 infection to receive your vaccine.
"Something called hybrid immunity, where you've both had an infection and a vaccine, protects you the best of all," she said.
How can I get my child vaccinated?
For parents of children 6 months to 5 years old, contact your child's primary care provider to schedule a vaccination appointment. For parents of children 6 and older, visit mizzoupharmacyvaccines.timetap.com to make an appointment at an MU Health Care Mizzou Pharmacy location.