Each year, more than 15,000 Americans die from ruptured aortic aneurysms. Most people don't realize they have an aortic aneurysm — a balloon-like bulge in the heart's main artery that hinders the heart's ability to pump blood to the rest of the body — until it breaks open, causing life-threatening internal bleeding.
People living in the Midwest are at a higher risk for developing aortic diseases that can cause aneurysms.
"It's called the silent killer," said Jack Bell, of Boonville, Missouri, who was diagnosed with an aortic aneurysm when he received a free screening offered by MU Health Care. "You could have one right now and not even know it until it ruptured."
When Bell, 79, came to MU Health Care after his screening, he met vascular surgeons Jonathan Bath, MD, and Naveen Balasundaram, MD.
With information from the screening, the doctors next used computational fluid dynamics, data that can model Bell's specific blood flow, and 4D real-time imaging to look at the specific characteristics of Bell's aneurysms — a precision medicine approach that helps ensure patients get the most effective treatment for their unique anatomy. 
The doctors decided Bell needed a minimally invasive surgery called a snorkel endovascular stent grafting, or snorkel-EVAR, and Bath and Balasundaram partnered on the complex procedure.
Bath threaded a flexible tube through an artery in Bell's groin to the aortic aneurysm. He then placed a small tube, called a stent, inside the aorta to reinforce its wall and keep the aneurysm from rupturing. Meanwhile, Balasundaram used a similar technique using arteries in Bell's arms to place snorkel stents next to the main stent to create pathways for blood to reach branch arteries. They are called snorkel stents because they actually look like snorkels, small J-shaped tubes that allow blood to flow through them.
"Aortic emergencies are some of the most life-threatening emergencies we deal with as vascular surgeons," Bath said. "Jack Bell was fortunate because we knew he had several aneurysms that we needed to repair. We were able to get him the care he needed before one of his aneurysms ruptured."
Bell recovered quickly after a two-night hospital stay.
"I can do anything I want," he said. "I have absolutely no restrictions on what I can or can't do."
Bath came to the University of Missouri to study aortic disease and treat the largest number of patients possible.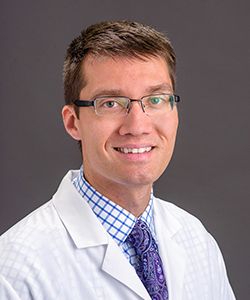 "This is one of the highest-prevalence areas in the country," Bath said. "Informally, vascular surgeons know there is an aneurysm beltway that runs through the Midwest. It's the part of the country where aortic disease is most common due to a cluster of risk factors."
Caucasian men over 50 are at the greatest risk for aortic disease. Other risk factors include obesity, diabetes, smoking and family history. Bell's mother and grandmother died of ruptured aneurysms, increasing his risk for developing an aneurysm.
Bath recommends men be screened around age 65 as part of their routine physical exams. Doctors use a simple and painless ultrasound to screen patients. If the screening shows an aneurysm, doctors will monitor it regularly until it becomes large enough to need closer follow-up with CT scan and, ultimately, surgical repair. 
"One way we can improve aortic disease care is through more screening," Bath said. "We need to educate people on the risk factors and encourage them to be screened if they are at risk. We need to make sure people understand that this can happen to anybody — your father, your brother, someone you care for."