Published 1/10/2022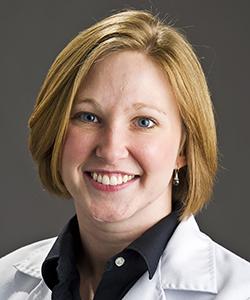 As a family medicine doctor, Margaret Day, MD, regularly sees patients who are either hesitant about the COVID-19 vaccine or simply haven't gotten around to being vaccinated or boosted. Her message to them is simple.
"Now is the perfect time," she said.
People need every bit of protection they can get as the omicron variant sweeps across the country and drives infections to record highs.
"Omicron is much more contagious than previous variants," said Day, the co-chair of MU Health Care's vaccine committee. "One person with the delta variant would be expected to infect one other person. With omicron, one person is likely to infect three other people. So we're seeing breakthrough cases and higher case counts. Vaccination, especially getting your booster dose when eligible, remains your best protection against hospitalization, requiring ICU-level care or a ventilator, or death from COVID-19."
A study from the United Kingdom examined the effectiveness of the vaccine against the omicron variant. It found that vaccine effectiveness against hospitalization is 52% after one dose and 72% for the first 24 weeks after the second dose. The effectiveness waned to 52% beyond 24 weeks after the second dose but soared back up to 88% after a booster dose.
Anyone 5 or older is eligible to be vaccinated In the United States. Those 12 or older should receive a booster dose when eligible. When you're eligible for a booster depends on the type of vaccine you received.
Moderna or Pfizer: Five months after last shot.
Johnson & Johnson: Two months after last shot.
Also, moderately or severely immunocompromised children 5-11 should receive an additional primary dose of vaccine 28 days after completing the second shot of their initial series. At this time, only the Pfizer vaccine is authorized for ages 5-11.
If you're wondering if you can or should get a different booster from your original vaccine, the Centers for Disease Control and Prevention (CDC) recommends people who received the Johnson & Johnson vaccine should get either a Moderna or Pfizer booster because the mRNA vaccines have proven to be more effective against COVID-19.
The good news about omicron is it does seem to cause less severe symptoms than previous variants, but Day cautioned that people shouldn't make the mistake of letting their guard down.
"Omicron may produce more mild symptoms for many people, but it's dangerous because it's so contagious and does lessen the effectiveness of some of our treatment options," Day said. "There are plenty of vulnerable people in our population who are at high risk of getting severely ill from this. Please get vaccinated to protect yourself and others."